Continuing the tradition of slapping every new superlative video card into their high-end gaming rigs, Alienware has announced it will be offering the ATI Radeon HD 4870 X2 as an option in certain desktop models.  In fact both gamers and graphic designers/CAD workers should appreciate the power on offer: the HD 4870 X2 summons up 2.4 teraflops of graphics power, 1,600 stream processing units and 2GB of dedicated GDDR5 memory.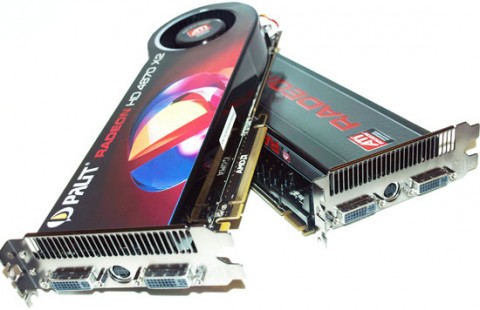 The card is an option in the Aurora, Area-51 and Area-51 ALX, with the option to couple together two of the Radeon cards in CrossFireX configuration in certain ranges.  Expect the latter to weigh heavily both on your credit card and your electricity bill: it requires a 1,200W PSU.
Adding an ATI Radeon HD 4870 X2 with 2GB is a sizable $550 option on the Aurora.  The dual CrossFireX setup, on the Area-51 ALX, is a $700 option.  There's a demo video in which Alienware attempt to persuade you that it's a sensible upgrade here.