Alien Dalvik Puts Android Apps On Non-Android Devices [Video]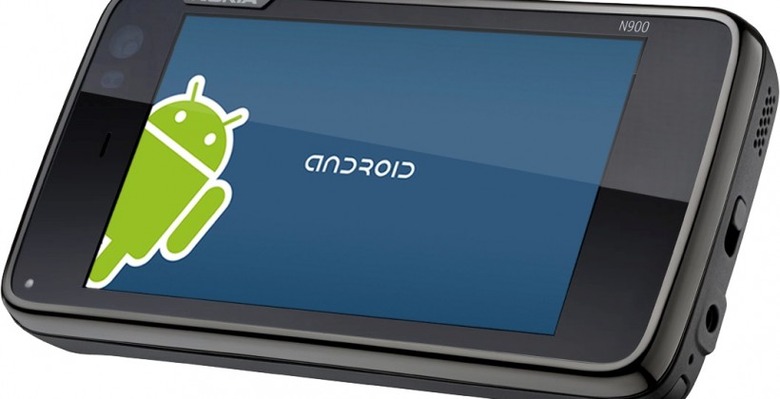 Android apps running seamlessly on rival platforms could well be the order of the day, if Myriad Group has its way with Alien Dalvik. The new software – initially for MeeGo, but with plans to offer it on other OSes – will supposedly allow OEMs, handset developers and carriers to load software coded for Android onto non-Android phones.
Video demo after the cut
According to Myriad, most Android apps require little in the way of core modification, and only the APK file packaging needs to be reworked to suit. For the user, it's all seamless, with apps running as if they're native.
It's not the first time we've heard about using an Android-compatible Dalvik virtual machine to run apps on a third-party platform. Last month rumors circulated that RIM was considering adopting a Dalvik-compliant VM for its QNX-based devices, which would potentially allow the BlackBerry PlayBook to run software coded for Android.
[via Android Community]
Press Release:
Myriad Announces 'Alien Dalvik', Enables Android Apps to Run on Non-Android Phones

• Alien Dalvik allows operators, OEMs and application store owners to create new revenue opportunities from Android ecosystem

• To be demonstrated for the first time next week at Mobile World Congress 2011 in Barcelona, Myriad Suite AV91

DUEBENDORF-ZURICH, Switzerland – 08 February 2011 – Myriad Group AG (SIX: MYRN), a global leader in mobile technology having shipped over 3.7 billion software applications on more than 2.2 billion phones, today announced the launch of Myriad Alien Dalvik, enabling Android apps to run on non-Android platforms. The launch opens up the Android experience to new audiences, generating new revenue opportunities for mobile operators, OEMs and app store owners.

Building on the launch of Dalvik Turbo, Alien Dalvik signifies Myriad's latest Android innovation by enabling Android apps to operate on a much wider range of platforms and devices. As a result, operators, OEMs and application store owners can now easily access the Android ecosystem and deploy Android applications across multiple device operating systems, all without compromising performance.

Alien Dalvik enables the majority of Android applications to run unmodified, allowing application store owners to quickly kick start Android application store services by simply repackaging Android Package (APK) files.

From a user perspective, Alien Dalvik is completely transparent. Alien Dalvik applications appear as native and can be seamlessly installed on device without user disruption. All the user sees is that he now has access to a wider range of applications, thus encouraging a higher frequency of downloads and increased ARPU.

"The proliferation of Android has been staggering, but there is still room for growth. By extending Android to other platforms, we are opening up the market even further, creating new audiences and revenue opportunities," said Simon Wilkinson, Chief Executive Officer, Myriad Group.

From application components to complete device integration, Myriad provides best-in-class Android solutions. As a founding member of the Open Handset Alliance (OHA), Myriad has been playing a key role in Android solutions since its early days. When partnering with Myriad for Android application development or porting, operators, OEMs and application store owners will benefit from Myriad's rich heritage in Java technology and unique Android expertise.

Myriad Alien Dalvik will be commercially available later this year on the MeeGo platform. Other platform support will be announced in the coming months. Alien Dalvik will be demonstrated for the first time on the Nokia N900 at this year's Mobile World Congress in Barcelona from February 14th-17th at the Myriad hospitality suite located at The Avenue, Stand AV91.