Alibaba's Automotive Vending Machine will open in China, ushers in new buying experience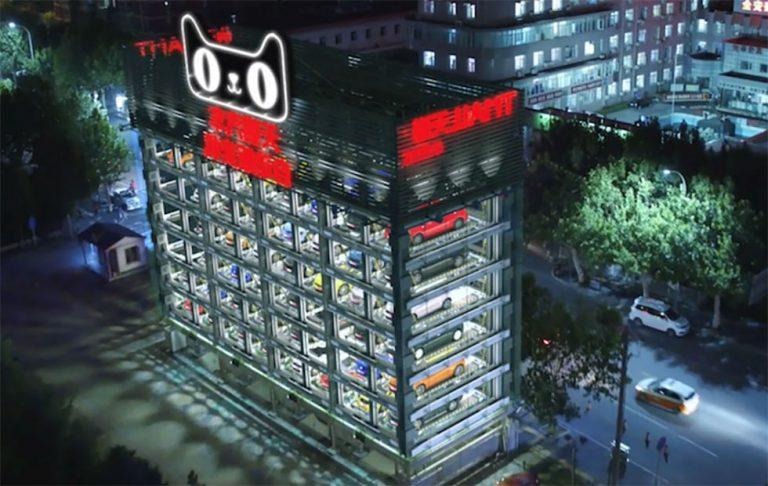 Anyone who has ever purchased a car knows that you will be at the dealership all day. The negotiation back and forth for trade and purchase price, waiting for financing approval, and then sitting through the closing process where the dealership tries to sell you everything under the sun from wheel replacement plans to extended warranties gets very tedious. An Alibaba Group company in China is rolling out a new system for buying cars that sounds like it is much more consumer focused that what most are used to.
Tmall is a shopping site that plan to launch a new "Automotive Vending Machine". The vending machine let consumers to browse the cars available in the giant garage-like building on their phones, make a purchase, and then have the cars moved to ground level for delivery. This certainly isn't the first automotive sales vending machine, We talked about a similar system offered by Carvana back in 2015. However, there are some key differences between what Carvana offers and what Tmall is rolling out.
Car shoppers with a credit score of over 750 on the Sesame Credit scoring system (this is Alibaba's own credit scoring system) are able to use the vending machine. The buyer will pay a 10% initial fee (presumably that is a down payment) and then go pick up their car. Remaining installments can be paid via Alipay until the car is paid in full.
There is no sitting through long sales pitches with a finance manager. It's unclear if there are contracts involved like a traditional car purchase, presumably there are and they are completed on the mobile device while shopping. It also sounds as if this new buying process has no method for the shopper to actually see, touch, and drive the car before the purchase is made.
SOURCE: Malls.com