Alexa SMS support lets users send text messages via voice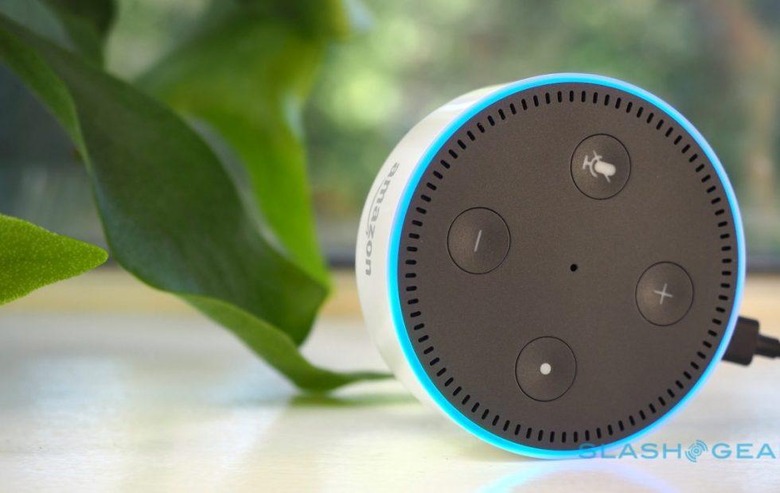 Amazon's digital assistant Alexa is on the receiving end of a new ability: SMS support. With this, Alexa users located in the US can now use their smart speaker to send a text message to one of their contacts. This joins Alexa messaging, expanding the number of people that Echo device owners can message using the hands-free convenience that comes with voice commands.READ: Amazon Echo Dot (2nd Gen) Review: Alexa goes everywhere
Alexa has already had the ability to send messages via something called Alexa messaging, but it requires the recipient to have their own Echo device or the Alexa app on their smartphone. That's great if you're frequently in contact with someone who owns an Echo or doesn't mind Amazon's ecosystem, but not so great for sending SMS messages in general.
The new SMS support changes that by enabling Alexa to send a text-based message to any contact in the user's phone regardless of whether they support Alexa messaging. This is done simply by telling Alexa to send a text message to a particular contact, such as, "Hey Alexa, send a text message to Mom."
According to Amazon, users don't actually need to specify "text" as the type of message they want to send. Users have the option of simply telling Alexa to send a message and then letting Alexa choose whether to use Alexa messaging or text messaging based on what the recipient can receive.
There's a big limitation at the moment, and it's that only Android users can currently use this feature. Echo owners will see a new discovery popup appear in the Alexa mobile app soon that provides instructions on setting up the new ability. Alexa app users can open the app's Conversations Tab, choose Contacts, and then My Profile to toggle the Send SMS ability on, as well.