Alexa for Business brings Amazon AI into the workplace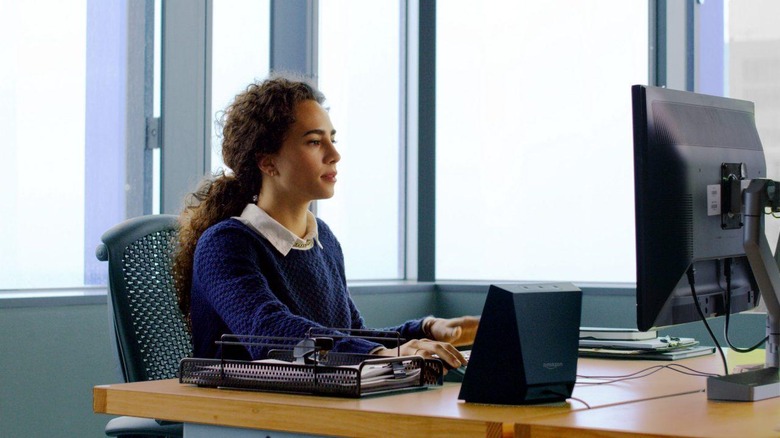 Between Hulu integrating Alexa with its streaming service and third-party speakers now supporting Alexa out of the box, it sure seems like Amazon's smart assistant is everywhere these days. Despite wide-ranging support, one area that Amazon has yet to tackle is enterprise. That all changes today, as Amazon has introduced Alexa for Business, which will bring the smart assistant to the workplace.
Alexa for Business seems like it'll function much like Alexa does in private homes, save for one big distinction: this is meant to work at scale, with special setup tools and capabilities for Alexa devices used in the workplace. In a post to the AWS Blog today, Amazon's Tara Walker explains what Alexa for Business entails, and discusses how a company will go about setting up the Alexa devices that will be used in its offices.
First and foremost, Alexa for Business will make the distinction between Echo devices meant for shared use and ones intended for personal use. For instance, with a device that is set up for shared use – one placed in a conference room, as an example – employees could use it to begin or dial into meetings. Those shared devices could also be used to help people find their way around the office or order a fresh batch of supplies.
Echo devices for personal use, on the other hand, might sit on an employee's desk and be used for things like calling or messaging. Users could also pull up their work calendars, schedule new meetings, and set reminders. There's also the potential for those who own an Alexa device at home to use that to join meetings or check their calendars remotely.
Perhaps the coolest part about Alexa for Business is what the administrators in charge of managing these Alexa networks can do. Not only are they able to provision personal and shared Echo devices, but they can also select Skills that can be used across those shared devices. They'll even be able to develop their own skills with the Alexa for Business API, allowing each individual company to tailor Alexa's capabilities to its specific needs.
Amazon already has a page for Alexa for Business set up on the AWS website, letting interested companies get going with it right away. After Alexa's huge success as a smart assistant for the home, it'll be interesting to see if Amazon can make Alexa for Business just as popular. Stay tuned, because we'll undoubtedly be hearing more about Alexa for Business soon.