Alexa Donations turns Echo into charity collection box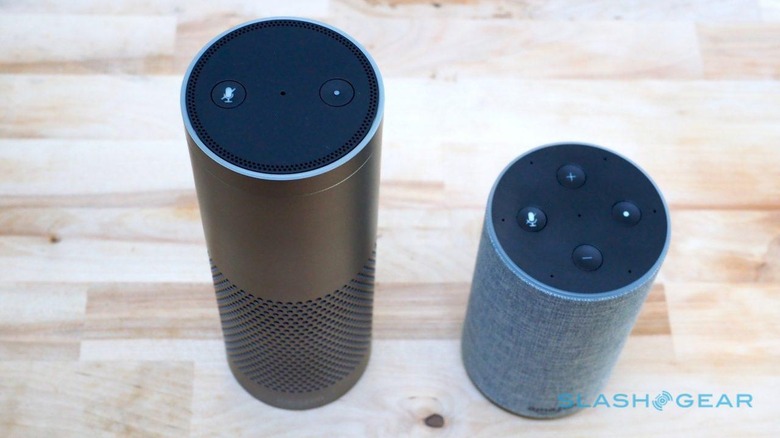 Amazon has turned Alexa into a donation-box rattling charity worker, adding the ability to donate charitable contributions by voice to its virtual assistant. Called Alexa Donations, the service launches today with almost fifty charities supported. However, Amazon says more are in the pipeline.
The current line-up of 48 charities range from health organizations, like the American Cancer Society and American Heart Association, through public-funded media like NPR and ProPublica, to animal welfare organizations such as PETA and the ASPCA. It's not all nationwide groups, however. Amazon's roster also includes some local charities, such as Mary's Place Seattle and Seattle Children's.
The process is straightforward. If you happen to know that your charity of choice is working with Alexa Donations, you can make a payment directly. "Alexa, donate $20 to The Humane Society of the United States," for example, instructs the assistant to use Amazon Pay to make that donation.
Alternatively, you can say "Alexa, make a donation," and the assistant will walk you through the process of naming a charity and then a donation amount. You'll still need to know who you want to donate to, mind; at the moment, there doesn't appear to be a way to ask Alexa for a list of participating charities. You can, however, ask for more information on the individual charities by name, and Alexa will send details to your registered email address.
As with other Amazon Pay transactions, there are no merchant fees involved. Nor are there any currency conversion or foreign transaction fees if you have a registered non-US card. However, Amazon points out, the card issuer itself might have a fee if the card you're using is from abroad.
Similarly, like with other Alexa purchases, the recommendation is that users set up a 4-digit voice confirmation code before they start using Alexa Donations. That way, the PIN is required before the payment is processed, helping avoid unexpected charges from unauthorized users.
There's a full list of charities that you can search through on Amazon's site. Unfortunately right now there isn't seemingly a way to access that same list on an Echo device with a touchscreen, like the Echo Show or Echo Dot, though we wouldn't be surprised to see that added in due course as Amazon's list of participants grows.