Alexa can now remind you to take medication and refill prescriptions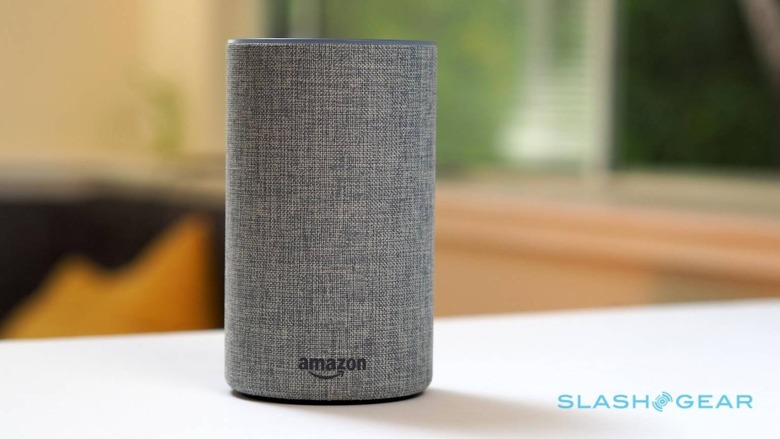 Amazon today announced that Alexa is getting some new medication management features. These features not only include reminders to take your medicine – something that was already doable with Alexa's capabilities – but also the ability to request refills for your medication. The launch of these features is starting out on a small scale, but we should see it expand in the near future.
In its announcement today, Amazon says that in the years since it launched Alexa, it's been receiving feedback from a lot of users who claim to use the assistant for daily medication reminders. Amazon built out the reminder functionality in response to this feedback, but these new features essentially take things one step further.
Instead of making users set their own reminder parameters, these new features let them do it using their pharmacy prescription information. Amazon says that it teamed up with Omnicell to develop this functionality, and it's first going live at Giant Eagle pharmacy, which operates in the Midwest and East Coast regions of the United States.
To get started using it, you'll need to enable the Giant Eagle skill and then link your accounts. If you don't already have an Alexa voice profile, you'll be prompted to create one along with a passcode, and when that's done, you can say "Alexa, manage my medication" to set up reminders or "Alexa, refill my prescription," to request a refill. You can even ask Alexa to tell you which medication you should be taking when one of those reminder alerts goes off.
If you're a little hesitant to share prescription information with Alexa given Amazon's recent privacy controversies, it's hard to blame you for that. Amazon assures that this functionality is built on the HIPAA-eligible environment it rolled out for developers earlier this year, and that the Alexa voice profile and passcode requirements mean that only you can access your prescription information by voice. The company will also redact prescription information in the Alexa app.
If that's good enough for you and you're a Giant Eagle customer, you can start using these features today by enabling the Giant Eagle skill. Amazon says it will begin adding support for more pharmacies next year, but didn't give a more specific timeline for those plans.