Alex ereader preorders in early March say Spring Design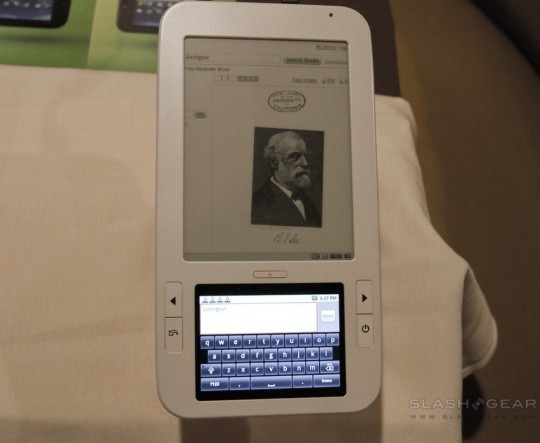 Spring Design's Alex dual-screen Android ebook reader was meant to have begin presales on February 22nd, at least according to what the company told us back at CES 2010, but it seems there have been a few hiccups in the plan.  According to a new page on the company's site, preorders for the E Ink/touchscreen combo now won't be accepted until the first week of March 2010.
There's no explanation for the delay, beyond Spring Design saying they're "almost ready" with their online store.  The Alex was meant to go up for preorder this past Monday, ahead of broader availability in Borders retail stores later in the year; price is to be $359, at least according to the most recent news we heard.
Marvell – whose chipset the Alex uses – had the ebook reader on hand at Mobile World Congress last week, but had no new information about its release for us.  We can only assume the difficulties of bringing a new piece of hardware to market have struck again.
Spring Design Alex hands-on:
[vms 64055d5ca3e5a354acbe]
[via Engadget]