alessiTab Android home tablet to get €399 November release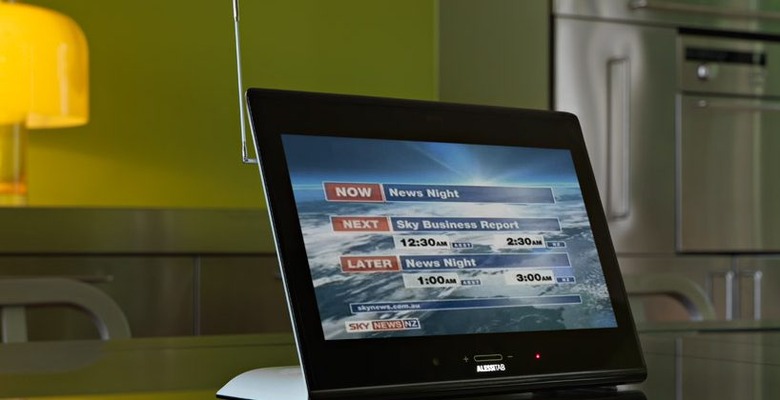 Alessi's Android-based alessiTab is finally approaching availability, with the L-shaped 10.1-inch capacitive slate set to hit Italian shelves in November.  designboom scored an invite to the launch event – held at designer Stefana Giovannoni's own home – to get a demo of the tablet, which packs 1GB of storage, a DVB-T digital TV tuner, WiFi b/g and an HDMI output.
Apparently Giovannoni wasn't satisfied merely designing the not-especially-bag-friendly casing of the alessiTab, but instead completely overhauled the interface too.  It comes preloaded with various widgets – for news, weather, recipes and acting as a digital photo frame – and an internet radio app, but it seems there won't be Android Market access.  Instead Alessi claims they've picked a carefully curated set of software experiences that should suit the home market the alessiTab finds itself in.
There's also IPTV support, video and audio playback, plus a webcam, microphone and speakers for using the alessiTab as a videophone.  Connectivity includes USB and an SD card slot.  It'll arrive in Italy in November, priced at €399 ($532).