Alden Ehrenreich cast as young Han Solo for Star Wars spin-off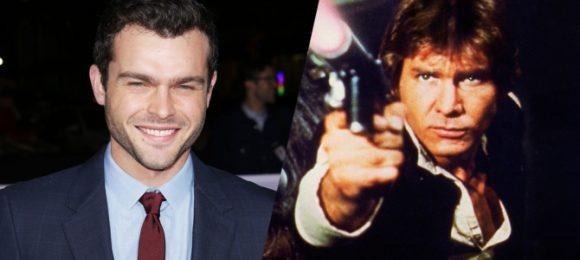 Star Wars fans, you now have a face for the younger version of series hero Han Solo. 26-year-old actor Alden Ehrenreich has been cast as the character, according to several Hollywood media outlets. Until now, Han Solo has been played by Harrison Ford, including last year's The Force Awakens, but 2018 is set to see Disney release a Star Wars spin-off movie that will tell the origin story of the character.
Currently, Ehrenreich is most known for his breakout performance in the Coen Brothers' Hail, Caesar! While the movie wasn't a big hit, Ehrenreich's acting has been praised as the film's highlight. While Lucasfilm has yet to officially announce the Han Solo casting, both The Hollywood Reporter and Deadline have reported the news.
Ehrenreich is said to have beaten out some 2,500 actors that auditioned for the role, and was one of just a few to make it to the shortlist. Much like the well-know story of Harrison Ford working as a carpenter for George Lucas before getting cast as Han Solo, Ehrenreich had a non-traditional start in acting, only being discovered by Steven Spielberg in a home video.
While still untitled, the upcoming Han Solo movie will be the second Star Wars Story spin-off, following this year's Rogue One. The film is being directed by Phil Lord and Chris Miller, and is scheduled to hit theaters on May 25th, 2018.
SOURCE Deadline, Hollywood Reporter