Alcatel reveals new POP and GO devices at IFA 2015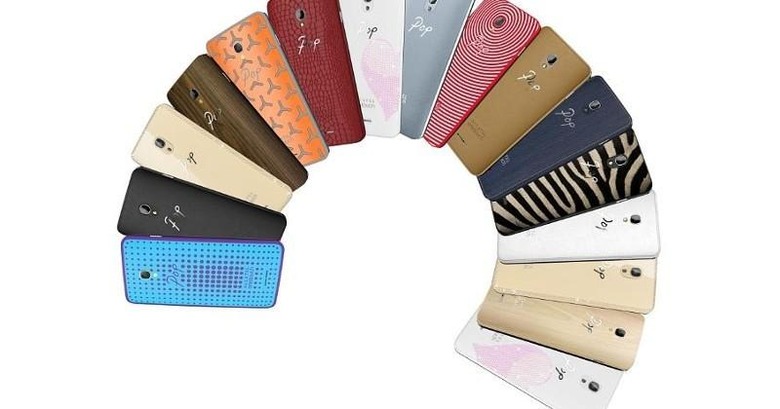 As reported earlier, Alcatel has a bunch of new devices ready for us at IFA 2015 and now it's sharing the details about those. Well, as least some of the details. The manufacturer isn't still spilling all the beans but is teasing just enough to keep things interesting. The 5-inch POP STAR, for example, boasts of a wide array of covers to choose from while the POP UP shows some muscle with its octa-core processor. And Alcatel's new GO line comes with a smartphone and a smartwatch for more active users.
The Alcatel POP STAR takes a page from Motorola's book, but without the pre-order customization. Instead, owners will have a variety of covers to choose from, ranging from the Funky Collection's wild colors and rad patterns, the Leather Collection's premium look, and the Nature-ECO Collection's wooden visage. Alcatel calls this 5-inch HD smartphone as its most fashion-forward handheld. As a smartphone, however, we're still missing some details, like the exact speed of the quad-core CPU or memory and internal storage. The 13 megapixel rear camera is noted to come with Electronic Image Stabilization (EIS) while the front 5 megapixel camera of course doesn't. The Alcatel POP STAR will be available in 3G+ and 4G variants.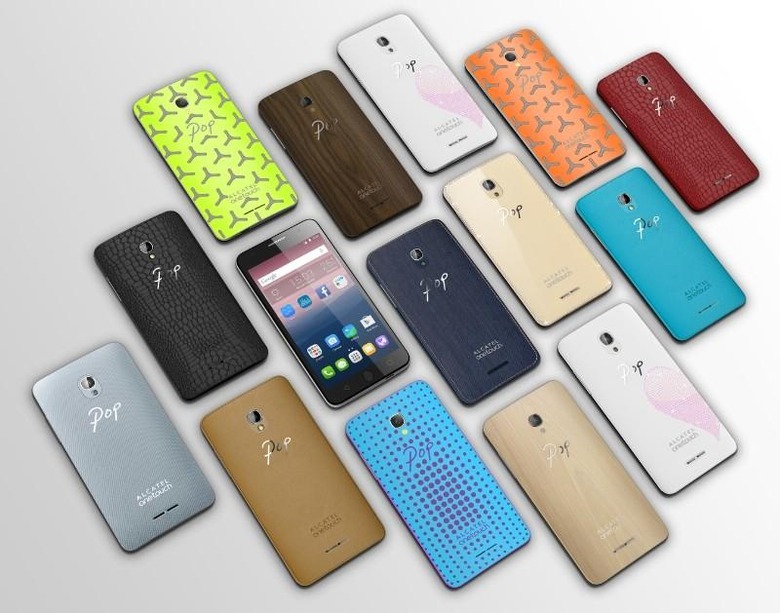 The Alcatel POP UP, on the other hand, is less concerned about appearances and more about power. Not that it's going to look ugly with some rather interesting designs. Here, Alcatel is again withholding some crucial details other than the octa-core CPU and the 13 megapixel camera with a f/2.0 aperture. The HD display of the smartphone, size unknown, is fully laminated to be readable under bright sunlight. The body frame is made of metal, accented by a glass hard key. The back has what is termed as a "3D spin effect" and comes in color options of Black, Riva Blue, Amber Orange, White, and Strawberry Red.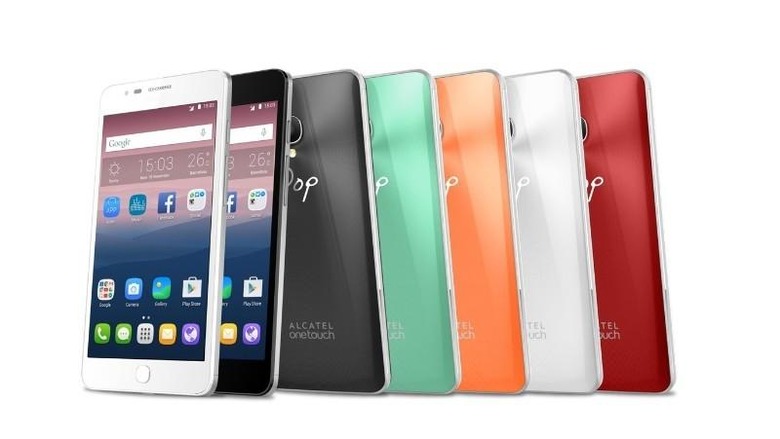 Alcatel is also taking the opportunity at IFA 2015 to reveal its new GO family, a pair of devices that his seemingly designed for always on the go users. The GO Play smartphone, for example, will withstand most water and dust attacks with its IP67 rating. It is also shockproof to survive accidental drops and bumps. The battery life is just as long lasting, with an advertised 20 days of standby, 8.3 hours of talk time, and 55 hours of music. The Alcatel GO Play comes in eight color options of dark grey, dark red, dark green, orange blue, pink, lime green, blue and orange, with waterproof headsets to match.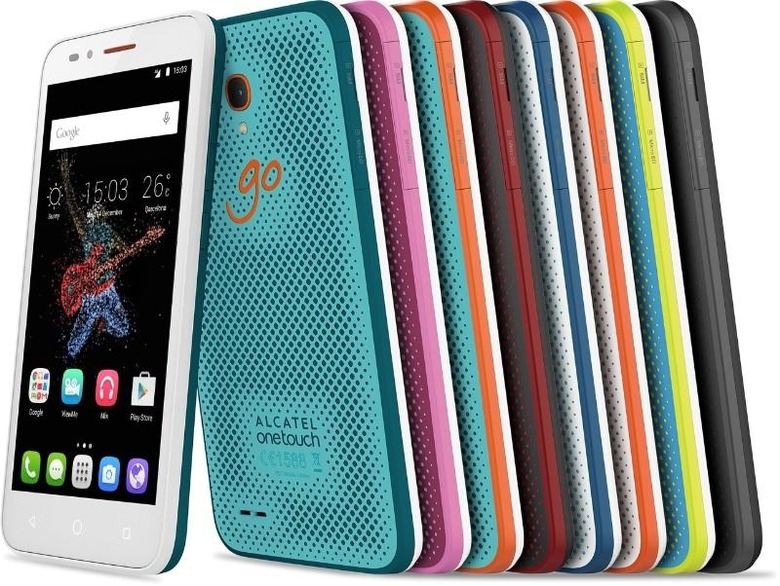 The GO Watch is the company's second smartwatch, but unlike the OneTouch Watch, this one is made to take punishment, being waterproof, dustproof, and shockproof. With a heart rate sensor, the GO Watch caters to active and health-conscious users. As a special feature, it has a GO button that triggers what Alcatel calls an "emotional pulse", supposedly measured from the different physical and motion sensors. You can pick a theme that matches your emotional pulse and share it with your friends. The smartwatch is advertised to last 2 to 5 days on a full charge of its 225 mAh battery. The Alcatel GO Watch runs its own OS and is compatible with Android and iOS.

Availability dates and prices of these new Alcatel mobile devices have not yet been announced.
Alcatel Go Watch hands on at IFA 2015