Alcatel One Touch Fierce and Evolve head to T-Mobile USA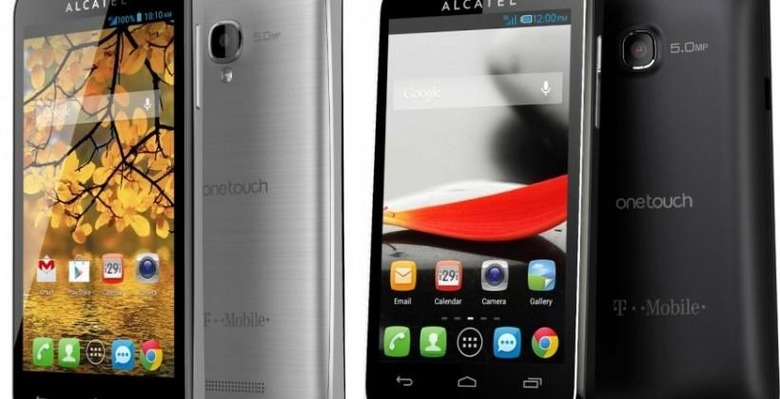 Smartphone manufacturer Alcatel this week announced a partnership with T-Mobile to roll out its latest handset offerings in the One Touch line, the Fierce and the Evolve. The phones, which are scheduled for release in October 2013, were specifically designed to deliver a strong entry-level smartphone experience at a relatively low cost compared to Alcatel's current stable of handsets.
The Fierce is the fiercer of the two phones, pricing in at $163.99. It operates on the Android 4.2 Jelly Bean OS, sports a 4.5-inch qHD display, runs on a 1.2 GHz quad-core MediaTek processor, uses an 1800 mAH battery, and has 1GB of memory. The Evolve, which will move for $99.99, is one notch less impressive.
The Evolve operates on Android 4.1 with a 4-inch WVGA display, 1GHz MediaTek MT6575 processor, 1400 mAh battery, and 512MB of memory. Both models come with 4GB of hard storage, a microSD card slot, a standard suite of apps, the proprietary Swype keyboard by Nuance, 4G connectivity and app multitasking.
The national release date for both models is Oct. 5 at select retailers. The Evolve will be available for pre-order at T-Mobile Oct. 14 and officially released Oct. 16. Meanwhile the Alcatel One Touch Fierce will roll out all at once Oct. 23 (no pre-orders in effect, straight to stores).
VIA: Android Community