Alcatel Idol 4S hands-on: aiming even higher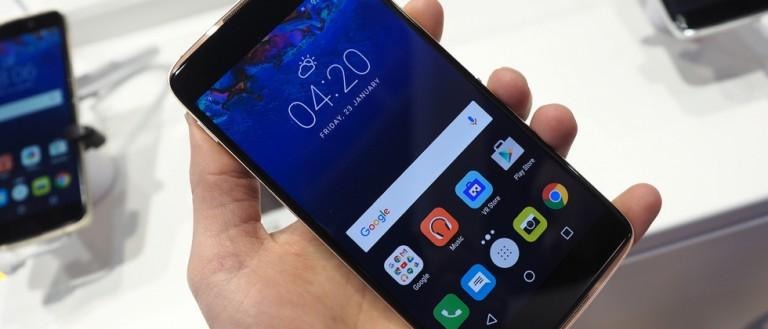 This week we're taking a look at the successor to one of the finest (and most surprisingly fine) budget smartphones of last year. This is the Alcatel Idol 4S. This device keeps its 5.5-inches screen from last year with the Idol 3, but this time (with the 4S) we're working with a full 2K resolution instead of just 1080p. This device employs a Qualcomm Snapdragon 652 and 3GB of RAM as well as 32GB of internal storage – there's a microSD card slot here as well, of course.
This generation bumps the camera from a 13-megapixel shooter to 16-megapixels and keeps the already-good 8-megapixel camera up front. The battery in this device has been boosted – as is to be expected when a display has been upgraded to this degree – from 2910 to 3000mAh.
NOTE: The brand Alcatel OneTouch has changed its name to just "Alcatel" – simplification is good.
SEE: Alcatel OneTouch Idol 3 Review: Surprisingly Good.
Inside you'll find the same connectivity options as last year, with Wi-Fi 802.11 a/b/g/n/ac, Wi-Fi Direct, NFC, Micro USB 2.0, Bluetooth 4.2, and software will be Android 6.0 Marshmallow right out of the box.
Last year's Alcatel Idol 3 was not just a good phone – it was a great value for the price it was offered at. This year we're not yet being told what the pricing will be – but we can't help but guess that the company will continue to knock their chosen market out of the park.
Stay tuned to our Alcatel tag portal to hear the news when it comes.