This week the folks at Alcatel released their Alcatel 1 device in the United States. That's the first Alcatel Android smartphone released in the United States with any build of Android Go onboard. This version of the machine comes with Android Oreo Go edition, and will be available on Amazon exclusively – for now.
The Alcatel 1 is just about as basic a smartphone as you're going to find out in the wild today. The most basic looking, anyway. This smartphone has a 5-inch display with an 18:9 aspect ratio and 960 x 480 pixels across it. That means its relatively low-resolution, but that it'll probably go quite a while on a single battery charge.
Inside this device is an MT6739 SoC, Quad-Core (4 x A53 1.28GHz), and 1GB RAM. There's 8GB internal storage and a microSD card slot to support up to 32GB more. There's a 2000mAh battery inside, which normally I'd say is extremely small, but because the display is so low-res and made with LCD tech, I can't imagine a larger battery is really needed.
The back-facing camera on this device is 5-megapixels in size, "interpolated to 8MP" according to Alcatel. It's fixed focus and can capture up to 1080p video at 30fps. Basically I wouldn't expect to capture any keepers.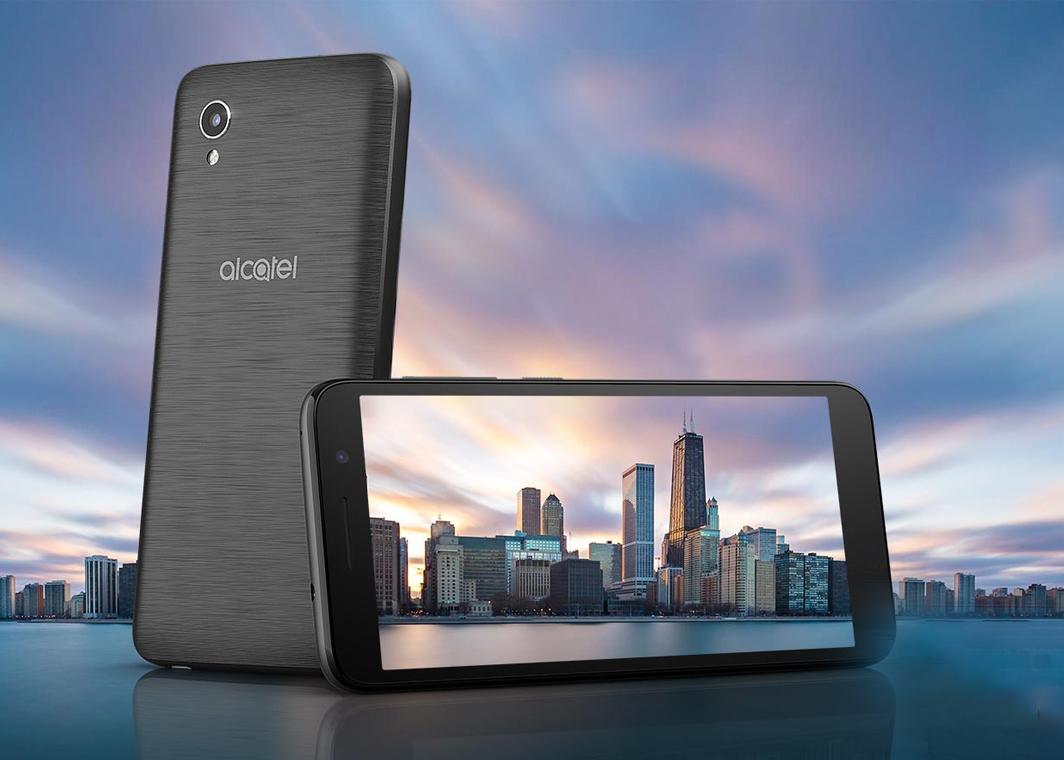 The best part about this machine is the fact that it has access to the Go edition of Google Assistant. Supposing you've got an internet connection, Google Assistant is one of the most powerful natural voice smart assistants in the world today. And it's running lightweight here in its most Go-friendly iteration.
This device is 137.6 x 65.7 x 9.8mm and weighs in at 134g. Users will be able to choose from a few different colors, all of them "metallic" in nature – black, gold, and blue. This smartphone comes as an unlocked GSM unit and will cost right around $80 USD.
I'd recommend you have a peek at some other phones before you drop in on this one. Especially since Android Go is making more smartphones at affordable prices look a whole lot nicer than ever before. If it looks good to you, the Alcatel 1 is available on Amazon right about now for right around $80, contract-free, here in the USA, US Warranty included.
SlashGear uses affiliate links, and sometimes if you buy something we'll get a small percentage of the sale.