Akrapovič Full Moon 'motorcycle' concept dreams of the future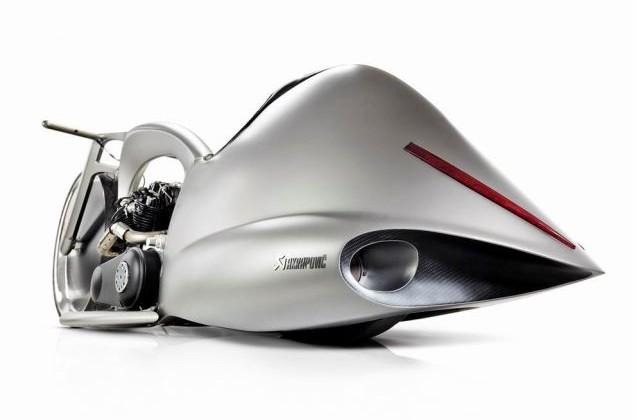 Motorcycles with retro twists and futuristic elements are cropping up in increasing numbers. There's the Ronin motorcycle, for example, with its industrial design flavors, as well as the Husqvarna motorcycles, which take a bit more from the retro department while adding modern trim like an LED halo headlight. While both of those are hard to come by, they are both functional beasts, a reality that seems less than probable for the decidedly sci-fi-esque Akrapovič Full Moon bike, which looks ready to zip around space.
The Akrapovič Full Moon is a custom show bike that was showcased earlier this month at the Custombike Show at Bad Salzuflen, a time that was said to coincide with the full moon, hence the name. It took the makers more than 800 hours to finish the project, and the result is enough to titillate any imagination.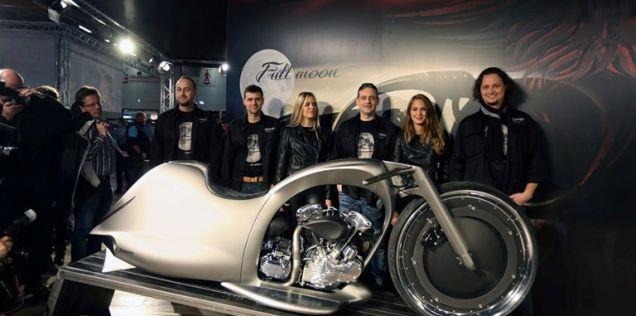 There aren't many details on this beast, save that it has a 30-inch front wheel and, judging by the pictures, what appears to be a similar wheel in the back (as well as a marked lack of ground clearance). Said Akrapovič, the bike has an "outrageous body that forms an integral part of the Akrapovič exhaust system, making the bike itself essentially an exhaust."
This obviously isn't something you're going to be able to pick up for yourself, but it is a splendid piece of craftsmanship, and could provide hints at what future generations will one day be riding. Hit up the gallery below for more pics!