AirTV Player now allows DVR on local OTA broadcast TV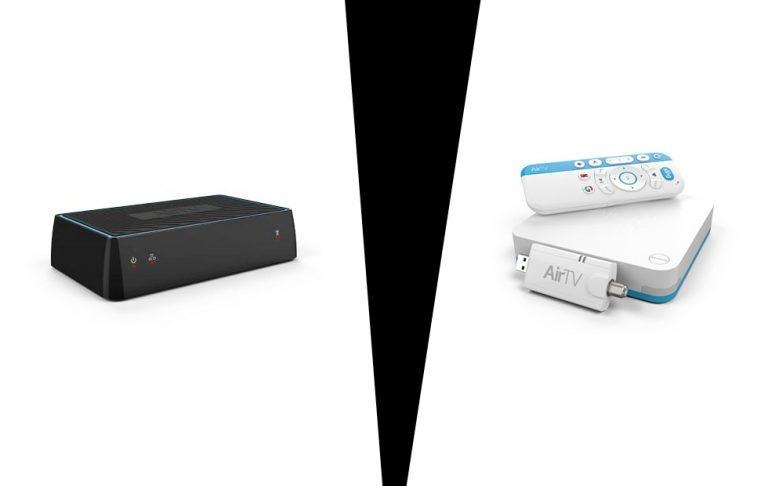 AirTV announced that their device will soon allow Local Channels DVR in their customer beta program. This feature is called Local Channels DVR and it'll be available for free to all AirTV Player users (in Beta form, anyway.) This feature is now one of two similar features, the other being Sling TV's in-app Cloud DVR, which also allows recorded OTA programming and recorded OTT content to be accessed by users at any time.
AirTV Player is an Android TV streaming video device first released in January of 2017. This device requires an AirTV Adapter and OTA antenna to access OTA channels, but integrates Sling TV, Netflix, and YouTube (and other apps) right out the gate.
To record and watch stored OTA media, users will need to attach an external USB hard drive or thumb drive. These drives can be up to 1TB in size – anything larger is not yet supported by the AirTV Player device. This system sends recorded media to the same menu as Sling TV Cloud DVR content. The only difference will be the icon near each item on the list.
With the system's guide, users will be able to record one show at a time and set the recorder to capture single episodes or entire series as they're broadcast. Much like the rest of the Sling TV Cloud DVR content already available, this system allows content to be controlled like any other video – pause, fast forward through commercials, rewind, and so forth.
OF NOTE: AirTV LLC is a wholly owned subsidiary of DISH DBS Corporation. That's Dish as in Dish Network Corporation, the company that owns subsidiary Sling TV. It's all connected, up and down, back and forth. All the companies, like one big bowl of soup.