AirTV Mini mixes Android TV, Sling TV, OTA channels in one device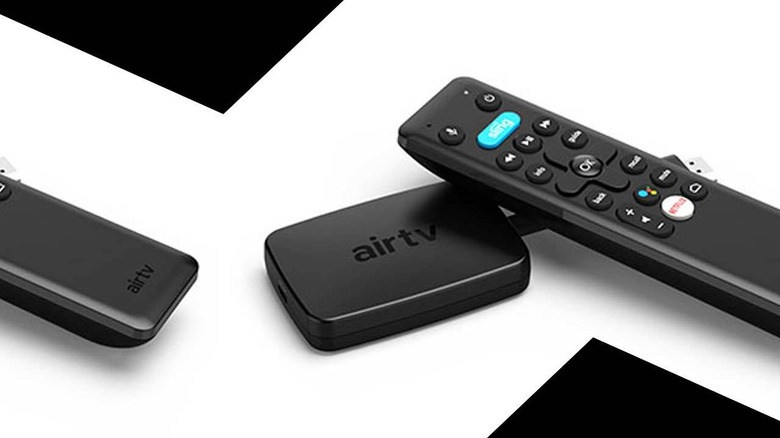 The folks at AirTV are dead set on creating a television experience where everyone can have every single piece of programming available in the world, all at once. To do this, they've created the device "AirTV Mini", a device that connects to your television's HDMI port and connect with your OTA antenna and AirTV Wi-Fi-enabled network tuner.
To make this thing work, you ARE going to need the OTA antenna and AirTV Wi-Fi-enabled network tuner. Without them, this thing doesn't do a whole lot of anything. When paired with those other devices, this device is able to bring several kinds of programming to your home TV. Inside this device is the capability to present the following services.
The device itself runs Android TV, which in turn offers access to services like Netflix and Hulu, and possibly Amazon Prime Fire TV, eventually, but not absolutely. This device has the ability to push content at 4K resolution with HDR color technology.
The internet connection on this device is 2x2 802.11AC Wi-Fi, and it runs Android TV 9.0 right out the gate. The controller has physical buttons for quick access to Google Assistant and Netflix, and the box is able to display YouTube content in 4K with VP94K decoding.
Though it's very unlikely anyone will ever take notice, there's an Amlogic system-on-chip inside. That's the S905Y2 (Quad Core Cortex-A53 CPU), with ARM Mali-G31 MP2 GPU and 2GB RAM. This device also has 8GB eMMC Flash memory.
To attain the full gamut of abilities with this device, you'll need to purchase two other devices from AirTV. Those devices are free to new and eligible existing Sling TV customers – just so long as they preypay for three months of Sling TV, and so long as their subscription costs are $25 per month or higher.
The AirTV Mini will be made available this week (or as early as today) for approximately $80 USD. You'll find it over at AirTV.net if you do so wish to give it a whirl – and let us know how it goes!