Apple's AirPods Pro, a high-end version of its wildly popular wireless earbuds, could launch as soon as the end of October, new reports suggest. The new headphones are expected to stick with the in-ear design of the current AirPods, which were refreshed earlier this year, but adopt a different design with more advanced features to better isolate the wearer from the outside world.
The big differentiator will be noise-cancelling, it's expected. That's been rumored for some time now, addressing one of the most frequent criticisms about the first- and second-generation AirPods, that they have minimal isolation from environmental sound.
In contrast, AirPods Pro are believed to switch to a more elongated design, and provide a better fit into the ears for noise isolation. Leaks last month – which also indicated an AirPods 3 name – suggested the AirPods Pro charging case would be shallower but wider to accommodate the new design.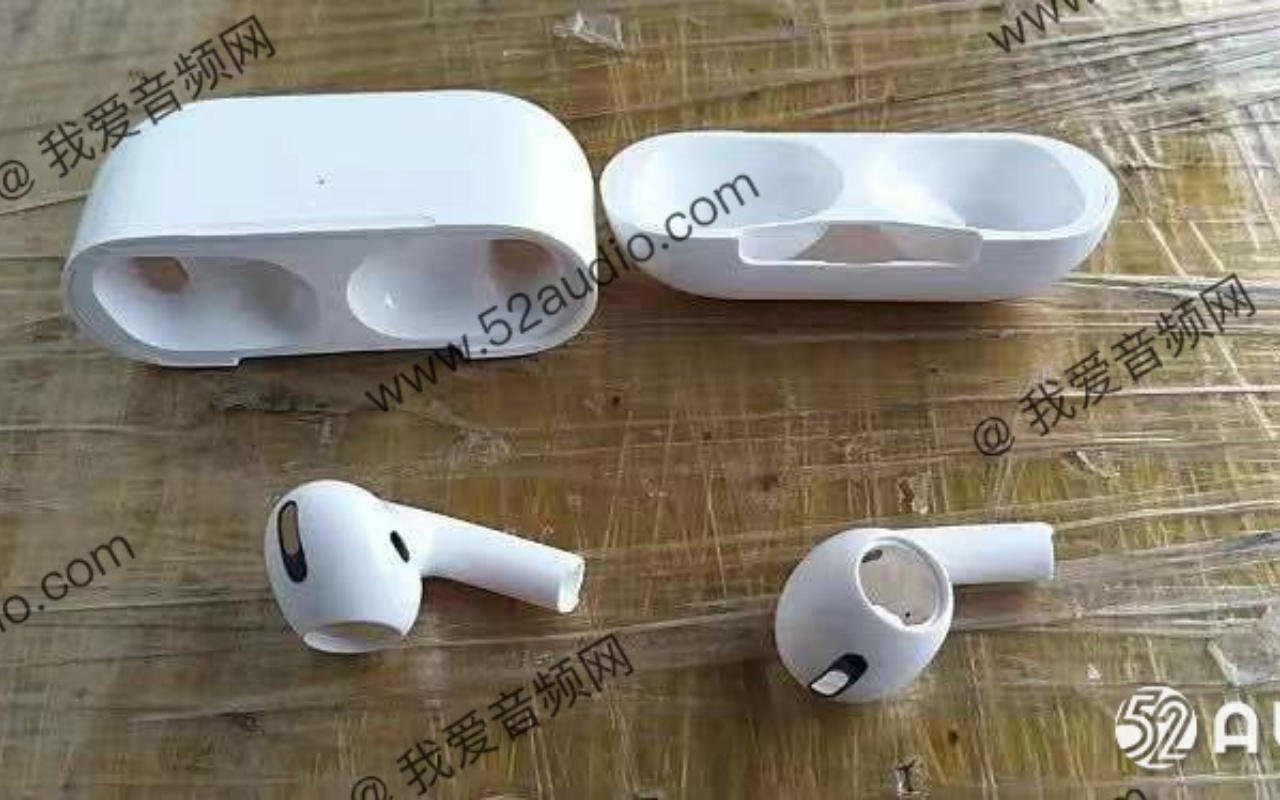 It's unclear how battery life might be affected by noise-cancellation. One of the advantages of Apple's H1 chipset – which powers both the current AirPods along with the recently announced Beats Solo Pro headphones which feature active noise-cancellation – is its low power consumption, which Apple could rely upon to keep reasonable runtimes despite what's still a relatively small form-factor. Rival in-ear earbuds that offer ANC, such as the Sony WF-1000XM3, are typically a little larger than AirPods. That has an upside in longevity, however: a full charge of one of Sony's earbuds is good enough for six hours of music playback with active noise-cancellation turned on, or eight hours with it switched off.
What the changes are almost certain to do is make the AirPods Pro more expensive. The likely price will exceed NT$8,000 ($260), the China Daily News reports, compared to the $159 of the current AirPods. Apple could opt to make wireless charging in the case standard; it currently offers the second-gen AirPods with their wireless charging case at $199.
We may not have long to wait to find out how true that all is. According to the Chinese reports, the AirPods Pro will arrive by the end of this month. That would allow Apple to have them on shelves by the holidays, it's suggested.
Of course, as the original AirPods launch demonstrated, actually announcing the headphones is only part of the challenge. Production fell well short of demand for AirPods initially, leaving would-be buyers waiting literally months before they could pick up a pair of the compact earbuds. Since then, Apple's manufacturing has caught up, but it remains to be seen whether interest in AirPods Pro will outstrip supply again.