Airflow Vision Concept gives glimpse of Chrysler's high-end EV ambitions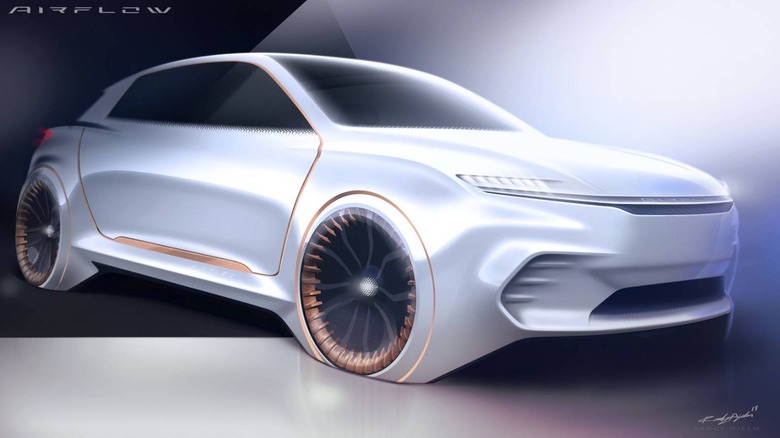 If there's one thing we know about the future of the car, it's that the cabin is only going to get more tech-packed, a possibility FCA is exploring with the Airflow Vision Concept for CES 2020. Making its debut in Las Vegas next week, the new design study takes the footprint of a Chrysler Pacifica PHEV minivan but reimagines the interior as a lavish geek haven.
Outside, we're a long way from the typical minivan. The Airflow Vision combines elements of SUV and wagon, with long, extended lines that – together with a lengthy wheelbase – maximize cabin space.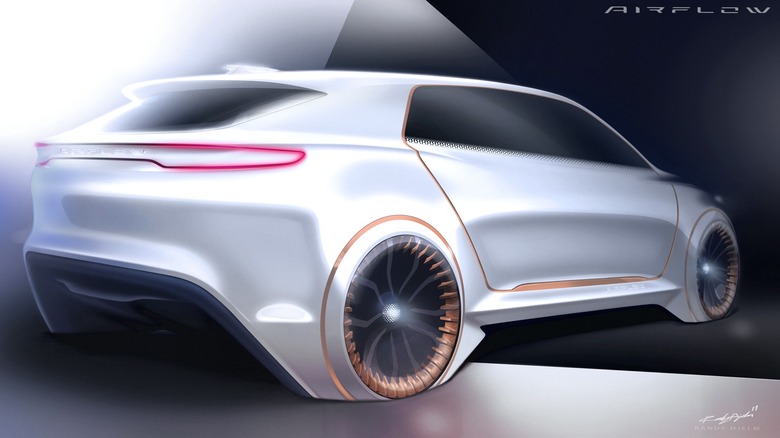 FCA says the wheels are inspired by the "mechanical elements of an electric motor," though it's unclear exactly what sort of powertrain the automaker envisages actually propelling the car. A twin-tone color scheme pairs Arctic White for the bodywork and Celestial Blue for the underbody. LED lightning has been expanded into a body-spanning illuminated blade.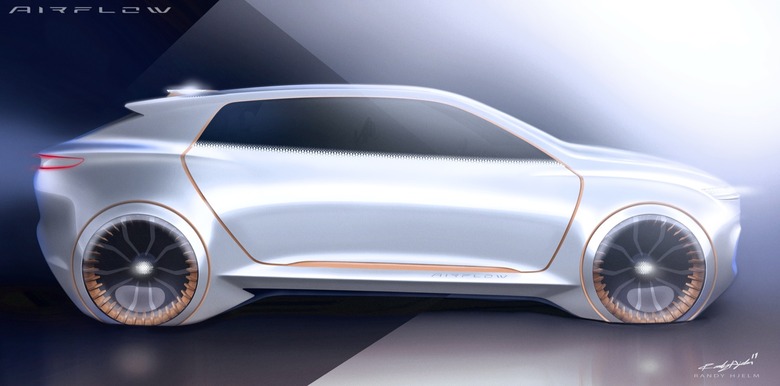 It's inside where the focus is, mind. There, the flat floor of the Pacifica PHEV platform means little in the way of mechanical intrusions to get into the way of occupants. The seats have slimline backs with pedestal bases, trimmed in suede and leather, and again giving more legroom and shoulder room for each passenger. FCA has focused on both functional and ambient lighting, too, helping delineate the cabin into more individual zones.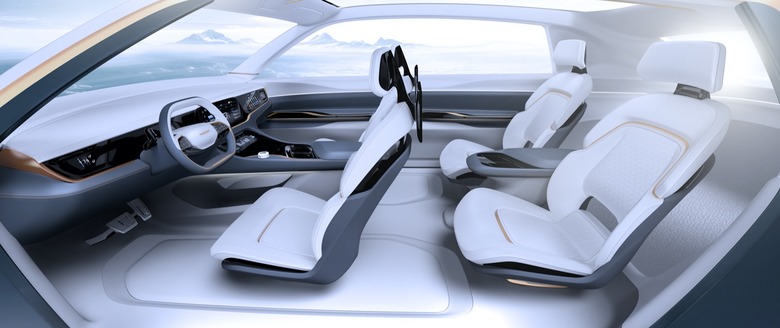 The dashboard has been pared back, intending to bridge both the inevitable increase in tech and features, and the need to avoid driver distraction and information overload. That starts with multiple display screens, with the ability to swipe different panes of information between panels depending on whether it's the driver or passengers that need to see it.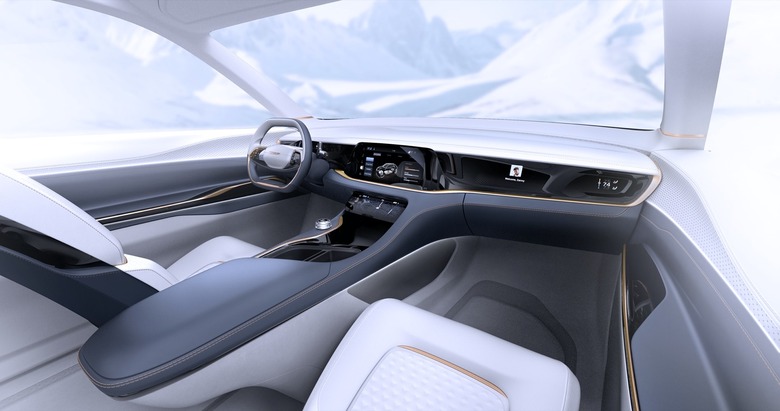 It's an opportunity for the automaker to experiment with a new UI for its infotainment, something few FCA fans would argue is necessary in its production range. Uconnect remains one of the more functional infotainment systems on the market right now, but it's hardly the prettiest, with icon-heavy menus and a busy layout. In contrast, the Airflow Vision Concept's graphics are simplified and clean.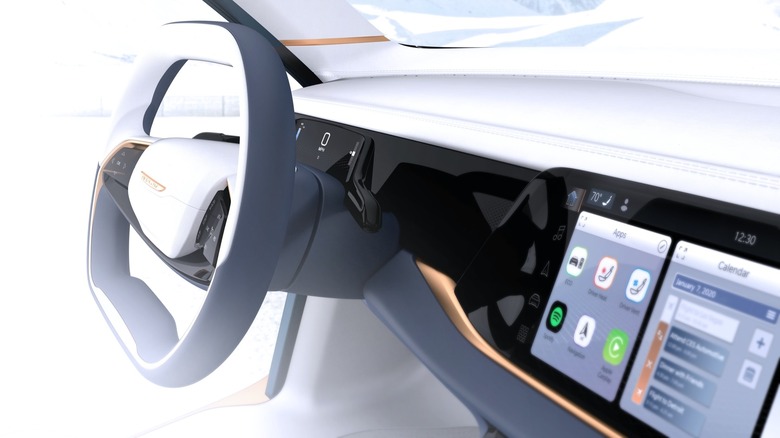 "Built on the principles of depth, hierarchy, consistency and legibility, the user will be able to see and experience the interface in a way that is safe, easy to use and understand," FCA says of the concept UX.
Of course, there's a not-insignificant gulf between making a design study and a production car, and we probably shouldn't expect to see a real version of the Airflow Vision in Chrysler dealerships any time soon. Still, the idea of using the Pacifica Hybrid's platform for a more high-end vehicle isn't necessarily a bad one, given the warm reception the minivan has received, and with FCA focusing on a huge push for electrification over the next few years there would be worse places to begin.