Aircell Smartphone for business jets runs Android and lands later this year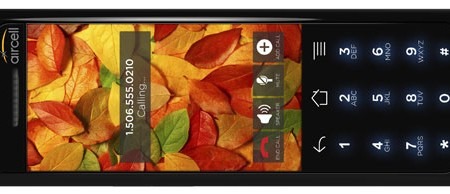 If the name Aircell sounds familiar it's because we have talked a lot about the firm and its hardware that allows services like Gogo in-flight internet to operate on commercial jets. That service allows people flying to access the web and chat or just surf while they are on long and boring flights. The company has announced a new smartphone for business jets.
The new phone is the Aircell Smartphone and it runs an unspecified version of the Android OS. The phone has a 3.8-inch touchscreen LCD and supports Bluetooth. The Bluetooth connectivity allows the user to talk while flying using a Bluetooth headset.
The phone has an interesting design that will let it be used in the aircraft as a wired or wireless phone. The Aircell Smartphone is a drop-in replacement for current Aircell Axxess flush-mount headsets. The device will land in late 2011 with pricing to be announced then.
[via Android Community]