Airbus A350 maiden flight complete, looks to take on Boeing 787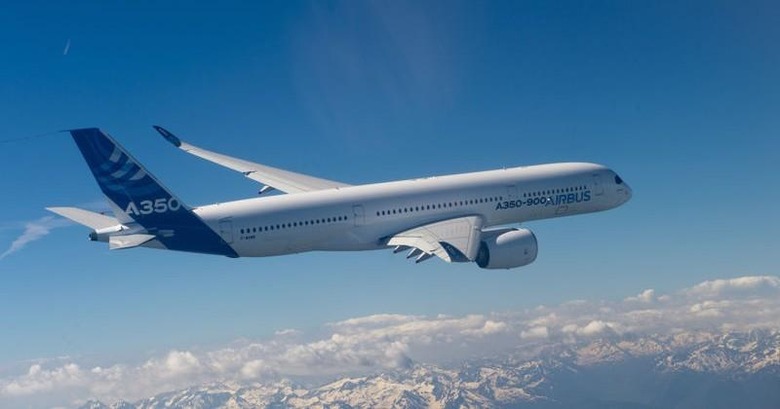 It may not be the biggest plane to ever fly the skies, but the Airbus A350 is the newest plane by the aircraft manufacturer and it comes touting some unique features. The A350 completed a four-hour flight earlier this morning, which marked the first time that the plane has taken to the skies. It will undergo 2,500 hours of testing before it goes into service starting late next year.
The plane took off and landed at Toulouse-Blagnac Airport in France in front of 12,000 or so onlookers wanting to get a glimpse of the first flight of the new plane. The A350 is a two-engine intercontinental plane, and it's the first new model from Airbus since the A380 jumbo jet that saw its debut in 2005.
The A350 aims to take on Boeing's 787 Dreamliner, and it's mostly built out of lightweight carbon-fiber composites, rather than traditional aluminum. The lighter weight will significantly cut down on fuel costs as well as maintenance costs, but the plane itself wasn't cheap to develop — around $14 billion.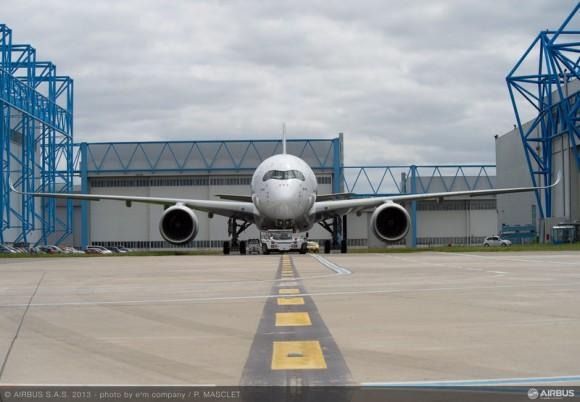 During the flight, the on-board he crew explored the aircraft's flight envelope, and the plane was accompanied by a chase plane that observed and filmed the A350's various maneuvers for analysis later on. Flight experts on the ground were also monitoring the plane in real-time to track its health.
The plane will obviously go through a series of tests involving five A350 aircrafts before it can be certified to fly commercially, and that involves around 2,500 flight hours that need to be completed. However, Airbus is planning for an official launch of the new plane at some point during the second half of 2014 with Qatar Airways getting the first batch of A350s.
SOURCE: Airbus