Boeing 787 Dreamliner enters service in the US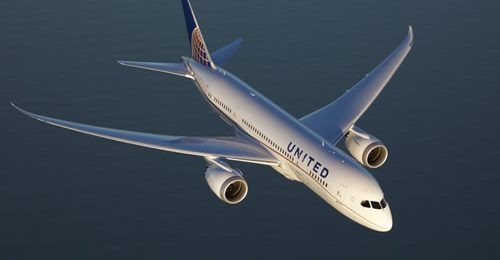 Boeing's latest creation, the 787 Dreamliner, has officially launched in the US and begin its domestic service with United Airlines yesterday morning. It completed its first public flight in the US when the aircraft landed at Chicago's O'Hare International Airport from Houston, TX, and arrived 15 minutes ahead of schedule.
The official launch began with a ribbon-cutting ceremony at Bush Intercontinental Airport before the 787 Dreamliner took off at 7:20 AM for its first US domestic flight. The aircraft touched down two and a half hours later at O'Hare International Airport, greeted by a water cannon salute and applause from the passengers and crew.
The Boing 787 Dreamliner first landed on American soil back in April, when the aircraft flew from Tokyo, Japan to Boston, MA on a Tokyo Airlines flight. However, yesterday marked the first day that the 787 entered its US domestic service with United Airlines. The airline is the first US airline to fly the Dreamliner, and they have ordered a total of 50 Dreamliners to add to their fleet over the next couple years.
The new 787 Dreamliner may not be the biggest commercial aircraft (the Airbus A380 still holds that crown), but the Dreamliner is unique because it's the first commercial aircraft to use a lightweight composite fuselage, which saves on fuel costs tremendously. Plus, It features extra comforts for passengers, such as bigger windows, larger overhead bins and better ventilation. Currently, there are around 30 Dreamliners built, with over 800 orders yet to fulfill.
[via Chicago Sun-Times]