Air Jordan-themed Xbox One X is perfect for sneakerhead gamers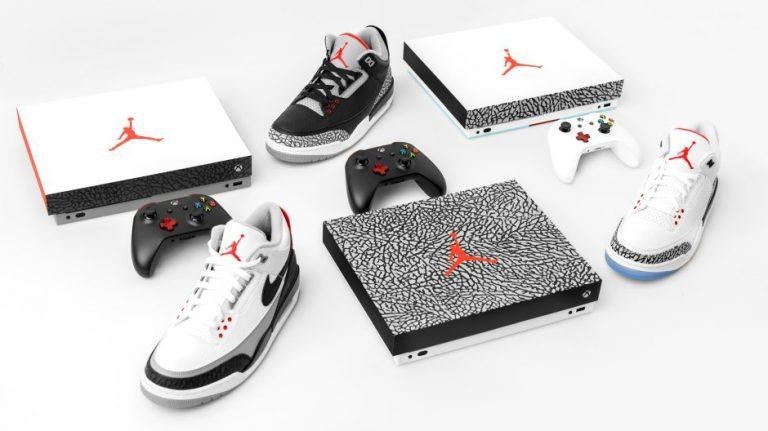 Collaborations with premium sneaker brands have become a hot trend in recent years, and it appears the gaming industry is getting in on it. Microsoft has revealed a set of limited edition Xbox One X consoles with designs inspired by some of the most iconic shoes of all time — the Air Jordans. These systems won't be easy to come by, of course, much like the latest Air Jordan releases, but they look amazing to gamers and sneaker fans.
There are three unique Xbox One X consoles, each one-of-a-kind and inspired by the three latest Air Jordan III sneakers: the Air Jordan III Free Throw Line, which was released on February 14th; the Air Jordan III Black Cement, available from February 17th; and the Air Jordan III Tinker, debuting on March 24th.
Microsoft explains that the Free Throw Line Xbox One X is designed in homage to Michael Jordan's unforgettable dunk in 1988. The Black Cement Xbox One X features the same details and design as the sneakers of the same name, which are widely considered the most iconic Air Jordans. Lastly, the Tinker Xbox One X showcases Tinker Hatfield's original design for how the sneakers were going to look.
Unfortunately, like most of Microsoft's one-of-a-kind console designs, these special edition Xbox One Xs are only being given away via a contest. Those hoping to snag one will need to follow the official Xbox Twitter account and keep an eye out for opportunities between Friday, February 16th, and Wednesday, February 21st.
While sneaker-inspired consoles are one thing, the brand collaborations go in the other direction as well, with PlayStation and Nike recently teaming up for console-inspired sneakers. The PlayStation's branding is featured heavily on the latest signature shoes from NBA player Paul George, including colors, logos, and controller elements.
SOURCE Microsoft (contest details & rules)