Aigo's Tegra 2 Aigopad N700 Android Tablet Arrives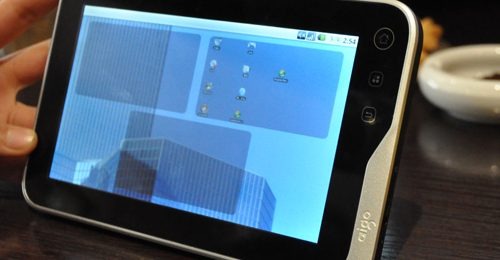 Aigo's aigopad N700 Tegra 2 tablet was one of the more appealing Android slates we saw in the first half of this year, so we're pleased to see the 7-inch device finally launching. Priced at 2,999 yuan ($452), the N700 has a multitouch WVGA capacitive display, Tegra 2 CPU with 512MB of RAM and up to 32GB of storage, HDMI and 3G, and can be used as an oversized smartphone like the European Galaxy Tab.
There's also WiFi and Bluetooth 2.1+EDR, as well as USB, audio in/out and docking connectors. No rear camera, from the sound of things, but there's a 1.3-megapixel webcam for video-chat, along with an accelerometer and digital compass.
We're disappointed to see Android 2.1 rather than Froyo, but Aigo has at least done some work on the aigopad's interface with their custom Freedom River UI. No word on active battery life, only up to 60 days standby, and nor do we know when – or if – the N700 will see a Western launch.