aigo M803 Ice Cream Sandwich tablet emerges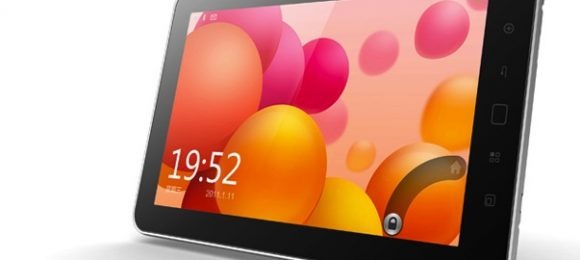 The Ice Cream Sandwich tablet influx continues, with aigo the latest to step up to the CES 2012 plate with an Android 4.0 model to show us. The aigopad M803 runs ICS on an unspecified ARM Cortex A9 processor, paired with an 8-inch 1280 x 768 multitouch display and a 6,000 mAh battery.
There's also WiFi b/g and a 0.3-megapixel front facing camera for video calls, along with 8GB of flash storage and a memory card slot. A microphone, speakers and g-sensor round out the main specs, in what seems to be a relatively basic slate. A row of touch-sensitive buttons for menu and back, among other things, also leads us to wonder whether this was originally intended to be a device for earlier versions of Android, but which aigo decided to revamp with 4.0 onboard.
aigo will have to pair it with a similarly humble price tag if it wants to succeed with the M803, else we can see this being just another of the CES 2012 Crap Tablet contenders. Unfortunately pricing and availability are still a mystery right now.