AI-powered Google News available now on iPhone, iPad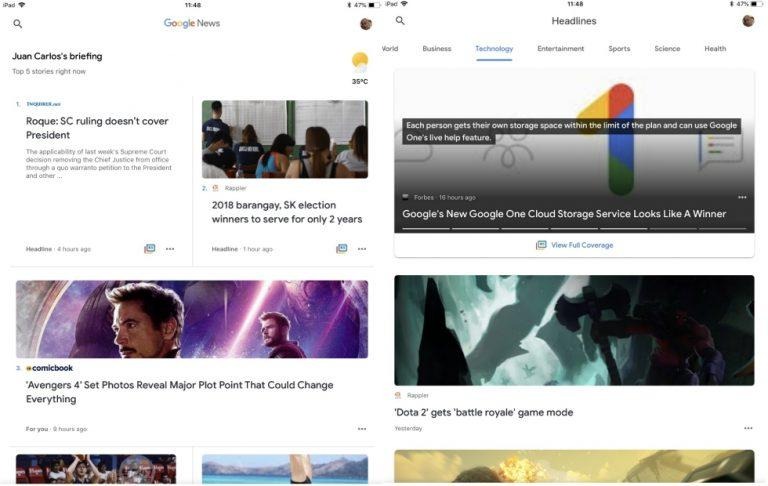 If there were still any doubt that Google is head over heels in love with AI and machine learning, one need only look at last week's Google I/O. Everything has a smidgen or truckload of AI tacked on top. That is true for even something that may seem as mundane as news. Retiring its much-ignored Newsstand app and service, Google launched its new News app whose selection of stories are largely driven by two things: AI and what data Google has on you. And now that same Google News is available on iOS, ready to take on Apple News with some artificial smarts.
The timing couldn't be more perfect or worse, depending on which side you're on. Apple has recently been seen as stepping up its News efforts with new hires and partnerships. Then comes along Google News with its promise of better news cooked using Google's favorite ingredients: AI and you.
Many news apps and services advertise some form of machine learning feature that will customize news suggestions as you go along. Google's offer is, of course, different in one important way: it already knows a whole lot about you. The moment you start the app for the first time, Google News uses that treasure chest of your data to fine-tune its news suggestions and headlines to your interests. Of course, you can tweak those as you use the app by saying which ones you like or don't and hiding items for certain sources.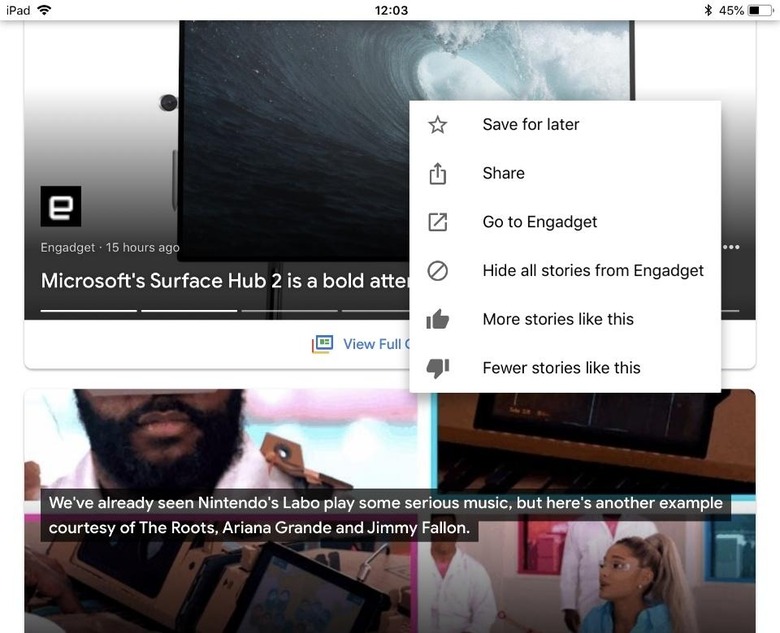 The iOS version Google News, which replaces Google Play Newsstand (and even uses the same URL) works and looks pretty much the same way as the Android version. It wears Google's new Material Design v2 style and has very few hidden options to change. On the iPad, Google News simply makes use of the larger screen real estate by presenting some, but not all, news in two columns. Other than that, though, it's pretty much a giant-sized iPhone app.
With the promise of AI-curated content naturally comes the problem of privacy. To some, especially Apple fans, Google is just a few steps shy of being like Facebook. Maybe even worse than the embattled social network giant. This still gives Apple plenty of opportunities, not to mention ammo, to establish its Apple News as the safe way to get curated news. At least for Apple users only.