Google News gets an AI-driven makeover
Google News is a handy little tool, and lately, it's been given a lot of attention over at Google HQ. It's about to get even more, as a new makeover for Google News was announced a Google I/O 2018 today. After a brief introduction by CEO Sundar Pichai today, Trystan Upstill took the stage to discuss the new Google News, which leverages Google's work in AI to offer a deeper perspective on the stories of the moment.
The new Google News is centered around three things: keeping up with the news you care about, understanding the full story, and supporting the sources you enjoy. Upon opening the new app, you'll be presented with the "For You" section, which features a personalized briefing that highlights the five biggest stories that are trending at that time. Below the briefing, additional stories that may not be as urgent are presented.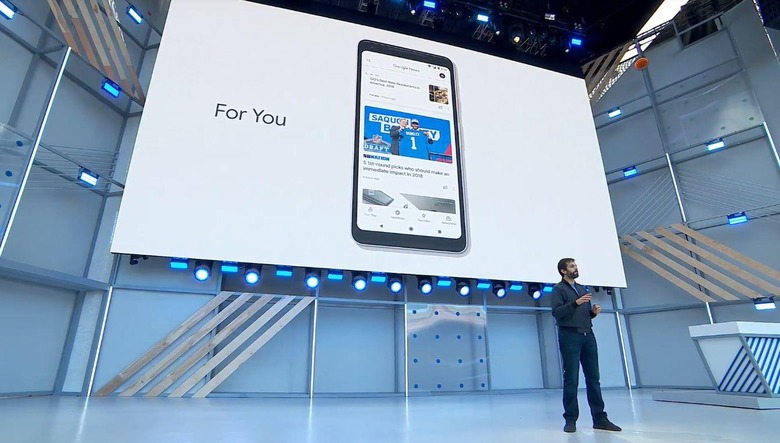 These recommendations are based on your personal preferences, but the kicker is that Google News uses AI and reinforced learning techniques to improve its recommendations as you use it. Of course, you can change your preferences manually whenever you like, which will be a handy ability when you need a break from heavy topics like world politics. You can also switch over to the "Headlines" section to see the stories that are generating the most coverage around the world.
News uses Google's Material Design to present stories in a tappable card-like format, with "full coverage" links front and center. You can tap the full coverage link to get a timeline of articles written about a particular story, which in turn will give you a more complete picture of the topic in question.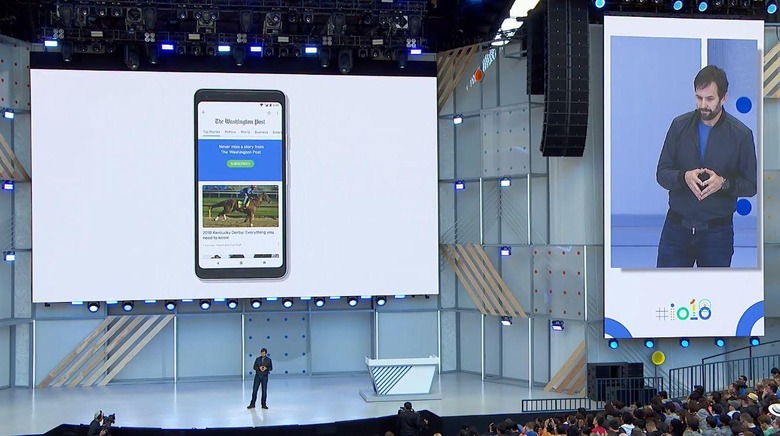 Google's Newsstand will also play a role in the new Google News, and it's being paired with a new feature called "Subscribe with Google." Using the two in tandem, you'll be able to follow and subscribe to publications using your Google account, with no need for credit card details or separate accounts. You subscriptions will be surfaced separately within the app and on web, so you have quick access to them where ever you're browsing the news.
We'll see this new Google News roll out to Android, iOS, and web beginning today in 127 countries. It'll take about a week before the launch is complete, so keep an out for its arrival.