Ahmed Mohamed invited to White House, Facebook, Google after clock incident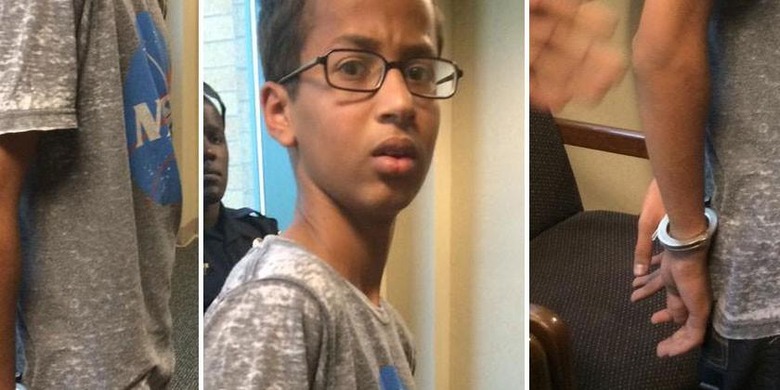 This week fourteen-year-old Ahmed Mohamed was arrested for what teachers and police described as a "hoax bomb". While Irving Police Chief Larry Boyd suggested this morning that charges will not be filed against the student, Mohamed's family are already in the process of seeking legal assistance. After Ahmed was handcuffed and brought to a juvenile detention center, he was released into his parents' custody. Hours later, Ahmed was invited to Facebook HQ by CEO Mark Zuckerberg and the White House by President Barack Obama.
According to Dallas News, the first thing Ahmed did when he brought his handmade clock in to school was to show it to his engineering teacher. "He was like, 'That's really nice, I would advise you not to show any other teachers.'"
Almost as if the engineering teacher knew that the rest of the teachers at the school wouldn't know what to make of the gadget.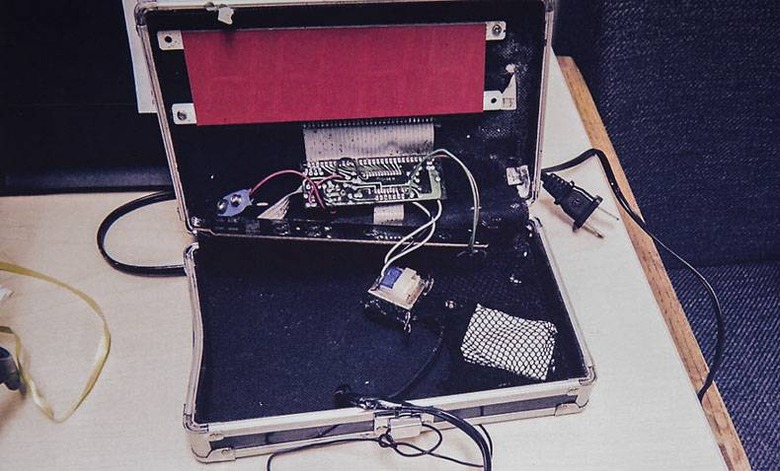 Ahmed brought the clock with him inside his school bag through English class, but when the alarm went off, the class' teacher summoned the student forward.
"She was like, it looks like a bomb," said Ahmed, "I told her, 'it doesn't look like a bomb to me.'"
The teacher kept the clock, and Ahmed was called to a room with the principal and a police officer. Again, according to Dallas News, this room contained four other police officers – there "an officer he'd never seen before leaned back in his chair and remarked: 'Yup. That's who I thought it was.'"
"They were like, 'So you tried to make a bomb?'" Ahmed said, "I told them no, I was trying to make a clock. He said, 'It looks like a movie bomb to me.'"
Below you'll see the letter sent to Ahmed's parents today after picking him up from the juvenile detention center.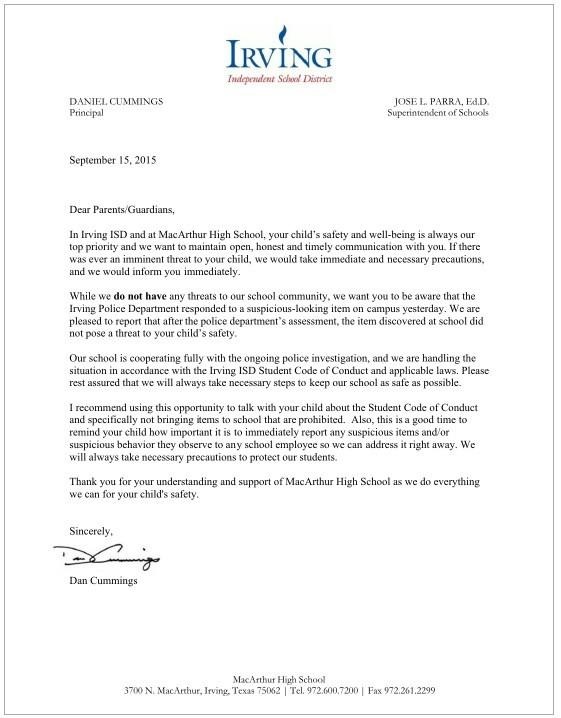 Next you'll see a tweet showing the Mohamed family headed in to speak with their attorney over the matter.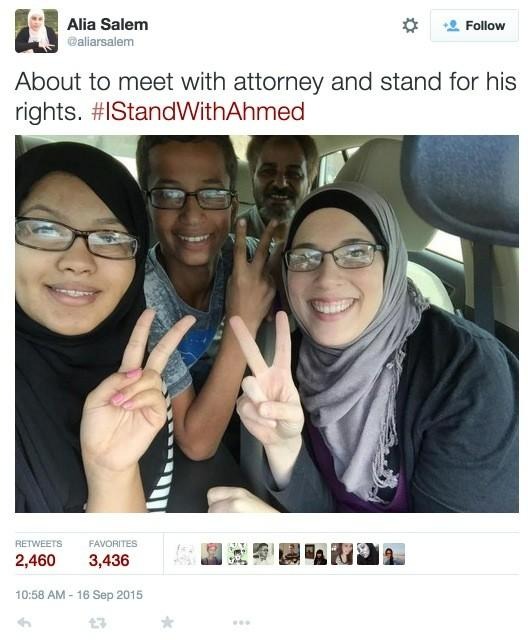 Facebook's Mark Zuckerberg responded to the incident by inviting Ahmed to visit Facebook headquarters.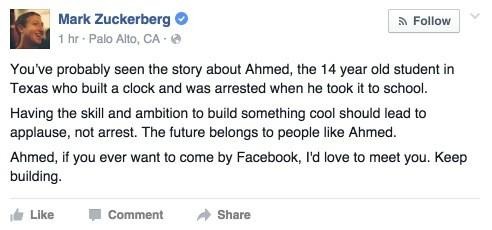 President Barack Obama also responded by congratulating Ahmed on the creation of his clock and also invited him to visit the White House.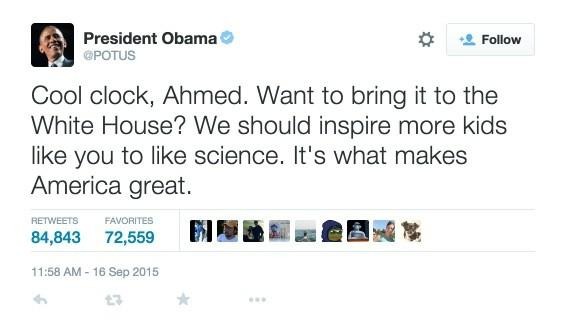 Google's Science Fair also sent an invite to Ahmed for this weekend.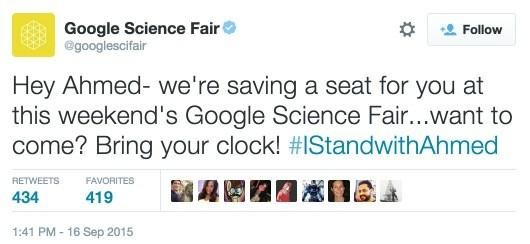 We'll be watching the rest of the response to this indecency throughout the day. Expect more responses like those above, without a doubt.