Agents of S.H.I.E.L.D. gets second season with Agent Carter spinoff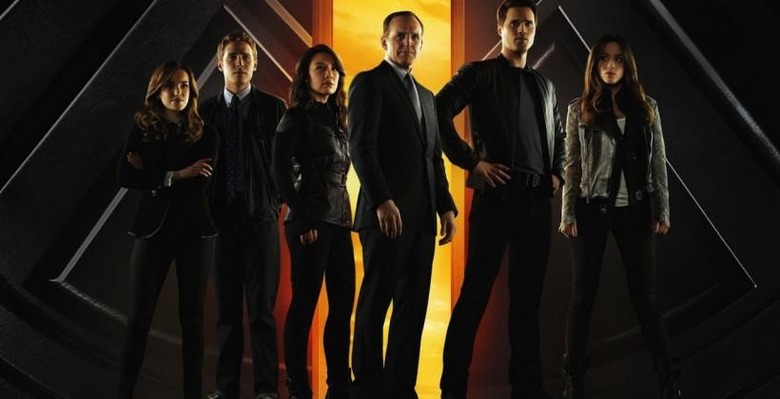 Joss Whedon's Agents of S.H.I.E.L.D. has been renewed for a second season, patchy ratings aside, with ABC opting to not only bring the Marvel universe characters back, but to make a spin-off too, Marvel's Agent Carter. The news – as well as giving Whedon fans still sore over Firefly some evidence that the screenwriter and producer can, in fact, get a second season out of a TV network – will see Captain America's Hayley Atwell star in a series of her own, set in 1946.Agents of S.H.I.E.L.D. made waves when it first launched, with audiences in excess of 12m when it aired on ABC. However, numbers fell off across subsequent episodes, leaving some fans skeptical that it would be resurrected for a second season.
The show stars Clark Gregg as Agent Phil Coulson, who builds a team of experts in a "Strategic Homeland Intervention, Enforcement and Logistics Division" that handles supernatural threats on Earth. The character of Coulson was killed in The Avengers, but inexplicably brought back to life in the pilot of the TV show.
As for Agent Carter, that will be based on a Marvel One-Shot, and star Atwell as Agent Peggy Carter.
Carter is the girlfriend of Steve Rogers – aka Captain America – who, at the time the series is set, will be trapped in ice. The team behind the Captain America movie, Christopher Markus and Stephen McFeely, were responsible for the script, and ABC decided to bypass testing a pilot and instead order an entire season.
According to The Hollywood Reporter's sources, it will act as a "bridge" within the second season Agents of S.H.I.E.L.D. hiatus, though the two are said to eventually converge.