Agent Carter will launch with 2-hour premiere on Jan 6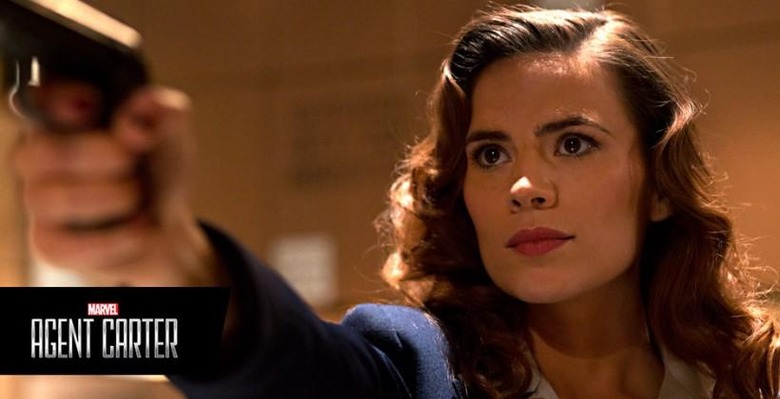 Marvel's anticipated Agent Carter will be launching with a two-hour premiere, Marvel has announced. The show will debut on January 6 at 8PM ET, and will feature Hayley Atwell as Agent Peggy Carter. We've previously detailed the show, which is a spin-off of Joss Whedon's Agents of S.H.I.E.L.D. The show will be airing on ABC, and was inspired by the recent Captain America movies, according to the maker.
Agent Carter takes place in 1946, and features Agent Peggy Carter working for the Strategic Scientific Reserve (SSR) where she's forced to do desk work, though she'd rather be out where the action is. In this series, her boyfriend Steve Rogers ("Captain America") has been lost, and she has since been approached by Howard Stark.
Stark has been framed in providing "his deadliest weapons" for cash, and he tasks Agent Carter with hunting down who is responsible and freeing him of the accusation. Peggy has to do this in secret, fearing that being caught in such activities could lead to traitor accusations and prison time.
Joining Atwell will be Chad Michael Murray as Agent Jack Thompson, James D'Arcy as Edwin Jarvis, Enver Gjokaj as Agent Daniel Sousa, and more. Check out the video above to see a teaser clip of the series, then head on into our Marvel portal for other news.
SOURCE: Marvel