Aeternum gives jailbroken iPhones the Apple Watch UI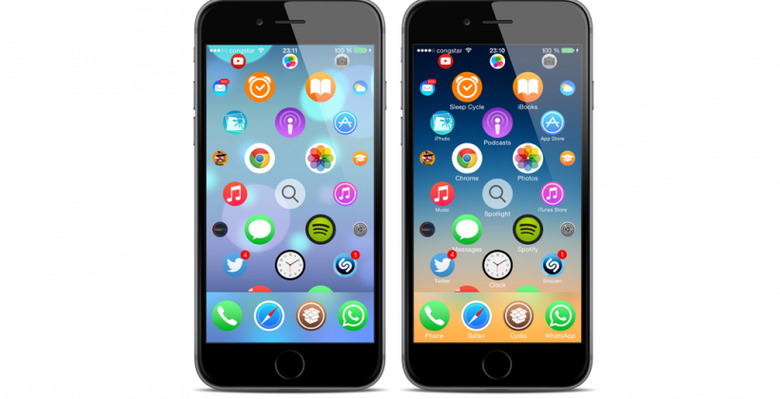 Those enamored with the Apple Watch's UI can now bring it to their iPhone, as long as it is jailbroken. Called Aeternum, this Cydia app builds upon previous offerings to present users with the Apple wearable's smooth floating interface, complete with solid animations, the ability to rearrange and remove icons, and a nice dock at the bottom of the display. Aeternum isn't the first tweak to do this, with WatchSpring before it bringing about a similar version, but it is arguably the best available thus far.
The app, first detailed by the folks over at Redmond Pie, gets its name from the UI's panning functionality — Aeternum is Latin for eternity, and is fitting. Using it, your iPhone's SpringBoard will assume the circular setup that closely matches the Apple Watch.
The app comes complete with settings options, allowing users to toggle on or off the dock seen at the bottom, as well as to select whether they want to see app names and other things. Those with Cydia can grab Aeternum now for $2.99 USD.
Not familiar with the Apple Watch? We've covered Apple's wearable extensively with all the details in our related tag portal. You can also check out the timeline below for the most recent news, head on over to the dedicated SlashGear Apple Hub for news, reviews and more.
VIA: Gizmodo