Aereo is planning to expand its streaming television service to a fourth city come September. Chicago will be the next city to take advantage of Aereo's streaming broadcast TV plans starting on September 13. This comes after Aereo initially launched in New York, and spread to Boston and Atlanta within the past couple of months.
Aereo gives viewers the opportunity to watch local network affiliate channels (ABC, NBC, CBS and Fox) on their computer or mobile devies for a monthly fee. You also get DVR capabilities that allow you to record TV shows in order to watch them at a later time if you happen to not be around when they initially air on television.
Of course, though, Aereo has been the center of a controversy since the launch of its streaming service. The company has been drawing criticism from TV networks, since users don't need a cable subscription to watch broadcast television, as they can watch television on their mobile devices using Aereo's service. Aereo takes broadcast antenna signals and converts them into internet signals that users can stream online.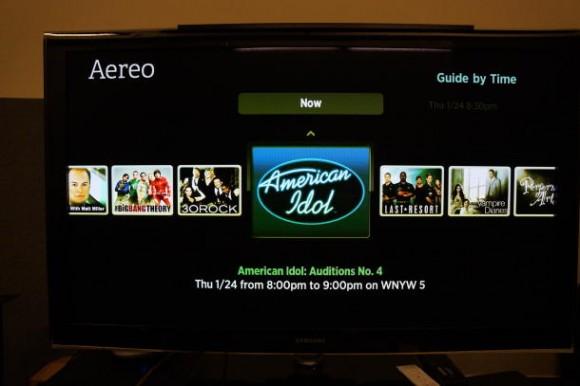 Aereo recently unveiled new streamlined plans for its service as well, which would get rid of daily and annual plans in favor of two simple monthly plans that are a bit easier to understand for new users. $8 per month will land you 20 hours of DVR storage space, while $12 per month will give you 60 hours of DVR space, which is 20 hours more than the previous $12 plan.
The company has been sued multiple times by television networks, but the lawsuits aren't stopping Aereo from expanding its service to more cities. Aereo plans to expand to around 20 more cities this year including Miami, Austin, Dallas, Houston, Washington DC, Baltimore, Detroit, Denver, Minneapolis, Philadelphia, Pittsburgh, Tampa, Cleveland, and Kansas City. Those are just some of cities that are planned to get the new service, with more to come in the future if the lawsuits don't take down the company first.
SOURCE: Aereo