Adobe Stock images joins Creative Cloud 2015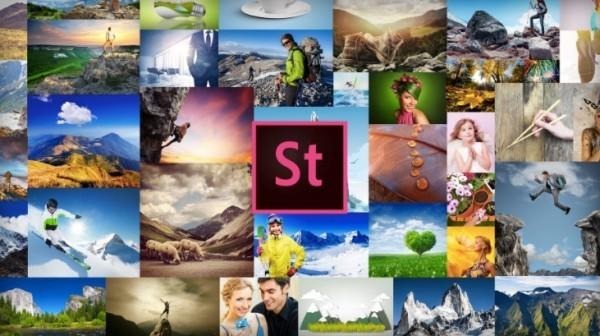 While all of the existing applications in Adobe's Creative Cloud suite received new features and overall enhancements this week, the 2015 update does introduce one brand new app. Stock is Adobe's new attempt at a marketplace for stock photos, built right into apps that already make up Creative Cloud. Since a majority of professional photographers who sell photos through stock imagery services use Photoshop and other Adobe apps, the company though to become its own image dealer, with a goal of simplifying the buying process.
The Stock marketplace can be opened from any Creative Cloud app like Photoshop, and from there it's as simple as browsing for what you're looking for. Just like stock photo websites, each image includes details like file size, format, the creator, as well as watermarks to prevent fraud. Once a user purchases a photo, it's immediately saved to their Creative Cloud Library, available for dragging into whichever app they're using.
The other neat feature about Stock's implementation into existing apps is that users can "try out" a preview of an image by adding layer effects and other adjustments to a low-resolution copy. Once an image has been purchased, the high-resolution version will automatically be applied to the project, and all the added effects will remain in place.
There are several purchasing options, starting with the basic $9.99 per image for existing Creative Cloud subscribers. There are also two monthly plans that allow volume purchases. For $29.99 per month, users can get 10 images a month, and 750 images a month will cost $199.99 per month. Adobe says unused photo credits will roll-over for up to one year, and even non-Creative Cloud subscribers can purchase photos, although at higher rates.
SOURCE Adobe