Adobe announces 2015 update to Creative Cloud suite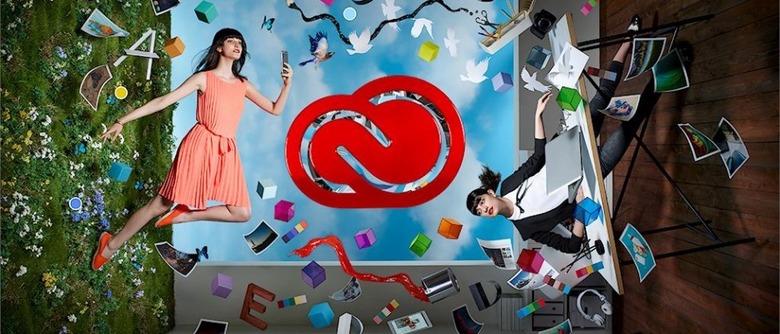 Adobe has announced this year's updates to Creative Cloud suite of applications, including Photoshop, Illustrator, Lightroom, InDesign, After Effects, Premiere Pro, and more. While the 2014 versions were all about making the cloud the central component to all the software, the 2015 Creative Cloud update brings about refinements and performance enhancements. One example includes Linked Assets, which allows content within Creative Cloud Libraries to be automatically updated when one member of a team makes changes, even from within multiple applications.
As for a break down of what's new with Creative Cloud's flagship apps, Photoshop now has Artboards, which allow multiple design surfaces to be created in a single document. The Healing Brush and Patch tools are said to be 120 times faster than they were in CS6, due to Mercury Graphics Engine enhancements. Both Photoshop and Lightroom now have tools that can easily add or remove haze from photos with a few mouse clicks.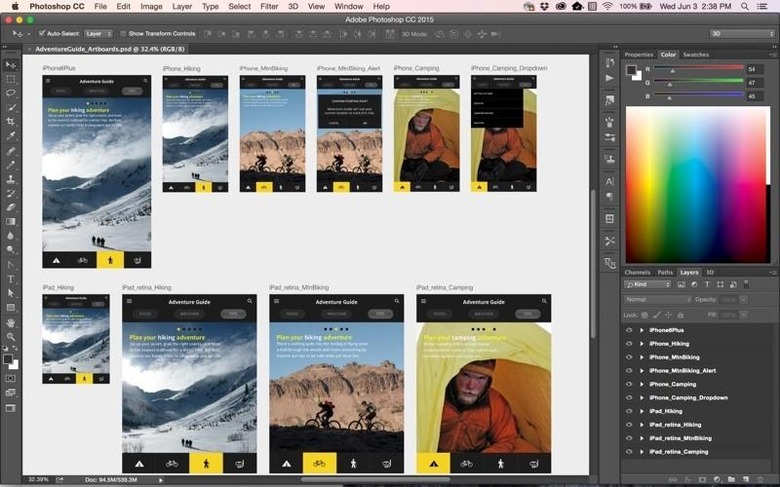 Illustrator has seen a number of performance improvements, with Adobe claiming the application is 10 times faster than the CS6 version, 10 times more zoom magnification, and an easier interface for creating charts and graphics.
Video editing software Premiere Pro is also big on improvements this year, with a new Lumetri Color panel, with better sliders and color correction tools that will simplify color workflows. Integration with the Premiere Clip mobile app is also better, as now any project created in the mobile version will automatically open in Premiere Pro, making it easier to transition between editing on two devices.
After Effects will allow users to apply color correction or blurring effects specifically to faces with a new face-tracking feature, reducing the need to make adjustments frame-by-frame. There is also a new Adobe Character Animator, which allows real-time facial movements to be applied to 2D character animations via a webcam. Examples for this include recording dialog and using realistic motion effects.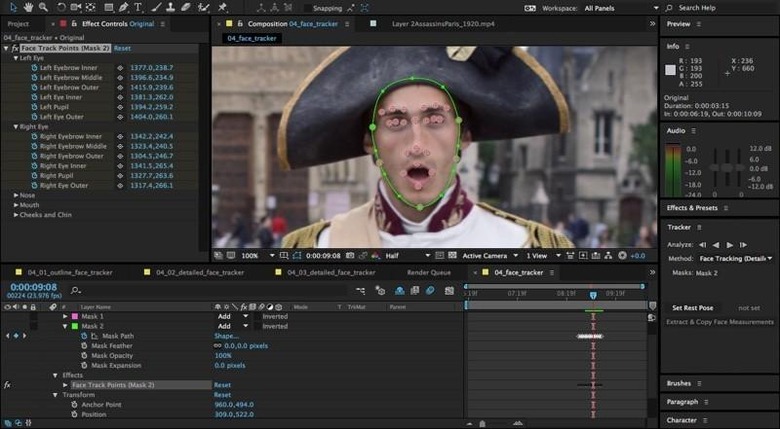 The Creative Cloud applications for InDesign, Dreamweaver, Muse, Flash Pro, and others have also received updates and enhancements, although a bit more minor in scale. Adobe says the updates should be rolling out to Creative Cloud users now, and will be available soon if they aren't already.
SOURCE Adobe