Adobe Project Mighty and Napoleon mark group's first hardware releases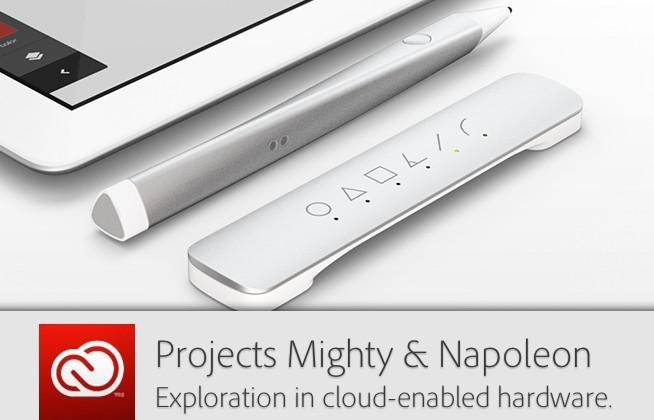 As Adobe announces that they'll no longer be selling software in physical boxes, they continue their physical presence in this world with two bits of hardware: Project Napoleon and Project Mighty. With Project Mighty, the company is showing a cloud-connected stylus made specifically for apps and interfaces inside the Adobe Creative Cloud, Photoshop CC included. Adobe Project Napoleon is a candy bar-sized accessory that will allow users to keep digital lines straight – or curved, if they like.
Project Mighty
With Adobe's push for the cloud in a big way this week with a convergence of Creative Cloud apps like Photoshop CC, so too did they decide to remind the world that their creative software environment is made to work hand-in-hand with the hardware you'll be using on a daily basis. Project Mighty is an embodiment of that initiative, being displayed this week as a bit of an experiment – it's not yet clear whether or not Adobe will be releasing this stylus as an actual for-sale item in stores.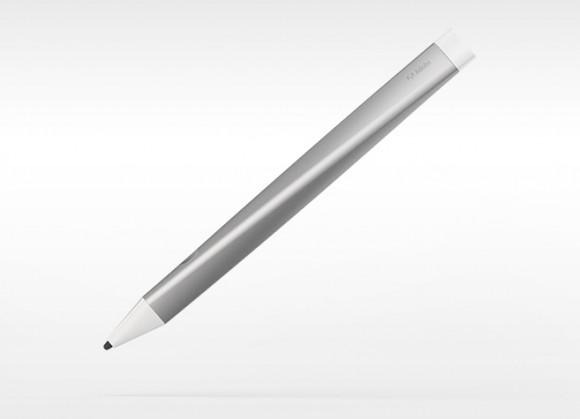 This experiment does exist in some physical sense, however, as the company shows it to be working with Bluetooth LE for wireless connectivity, on-board memory, and pressure sensitivity for advanced illustration. With "your creative cloud" inside this device, you'll be connecting to not just the machine you're directly interfacing with, but your online presence as well.
This stylus device works with a rechargeable battery inside and a Pen Tip charger up on its nose. The build shown this week is a triangular shape that curves in an ever-so-slight spiral from the tip up to the bunt of the device.
Project Napoleon
The device known as Project Napoleon is, at the moment, a rather new concept in the world of wireless connectivity for illustration. This is Adobe's "Digital Ruler". You'll be tapping one of six different modes of execution in this machine, this then wirelessly indicating on the machine you're working with – be it your tablet, your touchscreen monitor, or your Project Mighty pen – that you want to create in one of several ways.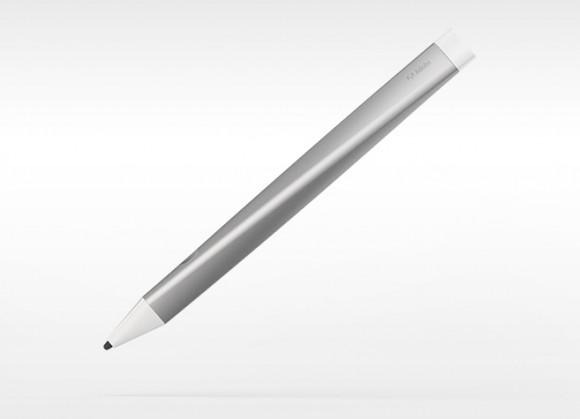 Tapping the circle option allows you to create a smooth circle shape. Tapping the straight line allows you to draw smoothly in a straight line. It's not clear at the moment how this device will be interacting with devices across the board, but we can assume it'll be in collaboration with Adobe CC applications exclusively.

Both of these devices have been shown in extreme brief this week and we can expect additional information in the near future from Adobe on their availability. As Adobe leaves physical stores behind with boxed software, so too does it stay!
[via Adobe]