Adobe Lightroom mobile brings RAW to Android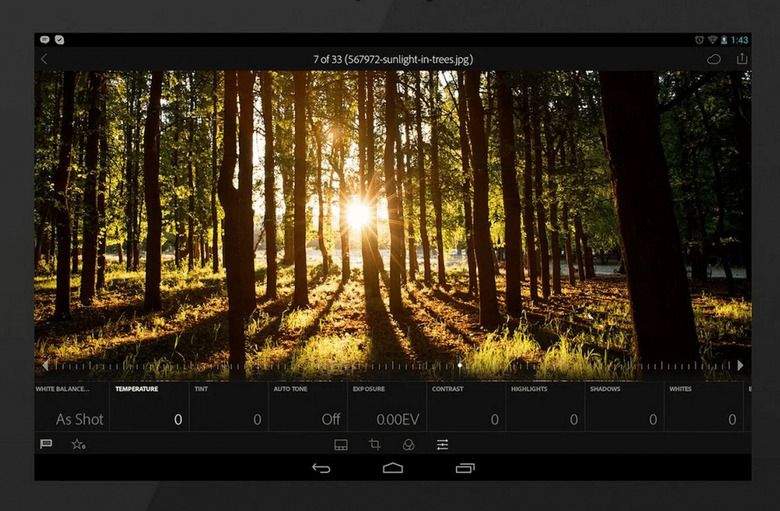 You can now edit photos in the RAW on your Android device thanks to Adobe Lightroom Mobile. This app's latest update includes tablet compatibility as well, plus the ability to work with microSD cards. This update is coming to users across the Android universe as early as this morning, with the roll-out scheduled to appear for all users by the end of this week. We've got the changelog here as well just in case you'd like to take a peek and see what's new in the house.
For real, this update isn't all that massively different from previous releases. It is, however, made to work with Android Tablets in addition to phones, which means you'll have a much more reasonable space in which to work.
• DNG RAW file support for Lollipop enabled devices
• Access to microSD card storage to edit and save photos
• Tablet support
With tablet support you'll have a much larger place to work and much easier access to the controls that are already built-in with this app.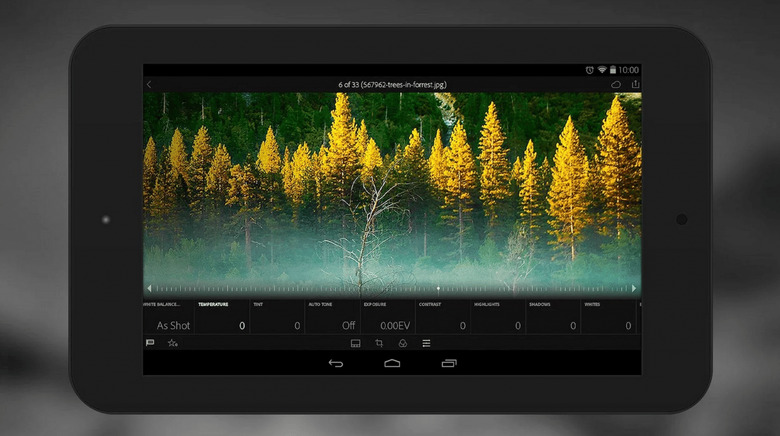 At this time RAW camera support is not enacted for most Android devices, but it's POSSIBLE for many. RAW support appeared on Android with the release of Android 5.0 Lollipop.
RAW capture is available on Android with Android Camera2 API, a bit of software included in Lollipop. This does not mean that any device you have with Lollipop will work.
Download the Manual Camera Compatibility app to see if you can work with the following abilities:
• Manual Focus
• Manual White Balance
• Manual ISO
• Manual Shutter Speed
• RAW Support
If you do have RAW support, lucky you, you can edit your photos in Lightroom as well. Have at it!