Adobe intros Fuse CC for easily creating 3D characters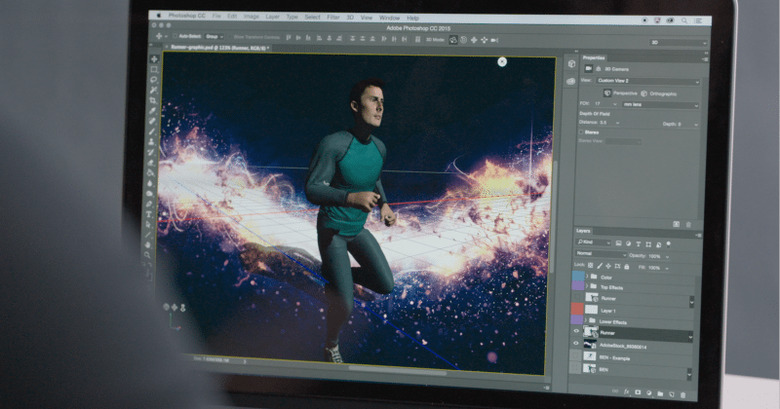 For some creatives, Christmas may have come early as Adobe unleashes a flood of announcements and updates to many of its apps, most of which have already been prefigured at its MAX 2015 conference last October. Among the myriad of software updates, Adobe is also announcing a new tool. Fuse CC, which is still in preview, is the fruit of the company's acquisition of Mixamo, which had a tool of the same name, last June. Now available to more than just gamers, designers can start creating their ideal 3D human character and drop them directly into Photoshop CC.
3D has become a hot topic lately, in no small thanks to the proliferation of 3D printing. The skill required to create 3D models is not something so easily acquired. Narrow that down to 3D human models and you've got even designers and artists stumped. Fuse CC aims to make life simpler for these creatives who need a quick way to build a quality 3D model for incorporation into their artwork.

Almost like the once popular software Poser, Adobe Fuse CC lets user choose from a library of body parts, no matter how morbid that may sound, to create the right character that they want. Of course, that library also includes clothing and different textures. Users will be able to adjust any aspect of the model, from its pose to its facial expression. Dynamic lighting and shading also helps give designers a more realistic idea of how the character will look under certain conditions, perfect for translating 3D models into 2D images.
Like any other Adobe CC product, Fuse works in conjunction with other Adobe software, specifically Photoshop. Simply drag and drop a 3D model from Fuse to Photoshop to add it to the current file. A new 3D Properties panel in Photoshop allows you to continue tweaking the model long after it has left the Fuse window.
Fuse CC is still in preview and is available for free, in English only, for anyone with an Adobe ID.
Photoshop CC itself of course gets its own fair share of updates. One of the highlights of the release is a new Design Space workspace, also currently in preview. This specific workspace streamlines Photoshop for designing user experiences and interface, like for mobile apps, further cementing it as the go to tool for designers. Another key change is a better touch-enabled interface, one of the biggest gripes of those using Photoshop on tablet/laptop hybrids, particularly the Microsoft Surface Pro.
SOURCE: Adobe