Adobe Demo Android Tegra Tablet Running Flash & AIR "Flawlessly" [Video]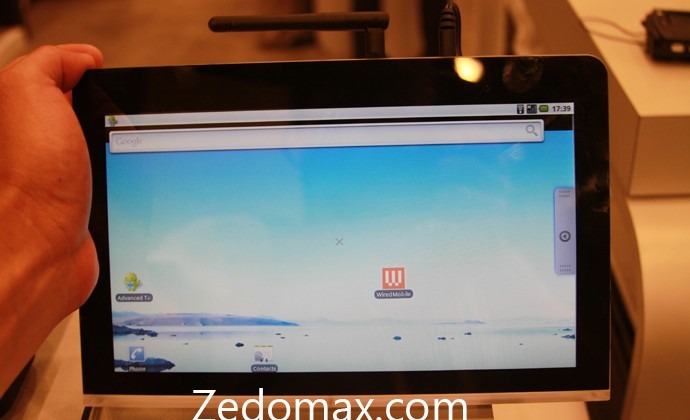 Adobe have been demonstrating the latest Flash and AIR builds running on an Android-based touchscreen tablet, and it's enough to drive Zedomax into paroxysms of delight.  From having a good look at the prototype, it looks like a slightly updated version of the NVIDIA tablet hardware we played with at MWC 2010 back in February, with the addition of a battery rather than a wired power supply, and according to Zedomax it was managing Adobe playback "flawlessly".
Video demo after the cut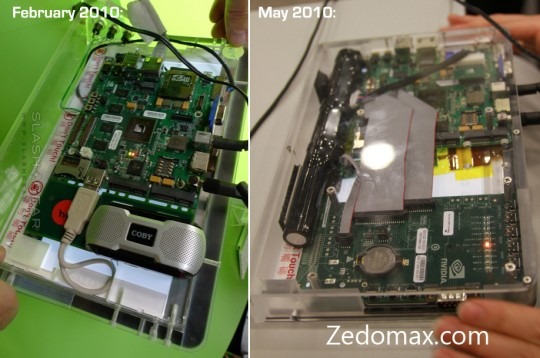 The tablet prototype presumably runs the Tegra 2 chipset, though the estimated release dates seem to have fallen back slightly compared to what we were hearing in February.  Then, the company were telling us that we should be seeing the first Tegra 2 based tablets arrive midway through this year, though Adobe are talking about a November/December window instead.  It's unclear if the two companies are simply talking about different things, or if this is a side-effect of the Tegra delay rumors we reported on last month.
There are two demos of the Android tablet in action below from Zedomax, and their experience seems to follow our own: the second-gen Tegra chipsets are perfectly capable of handling smooth video and Flash media action.  As for MWC 2010, NVIDIA were showing off Farmville and the Wired digital magazine; head over here for our video demos.
Adobe NVIDIA tablet prototype demo one:
Adobe NVIDIA tablet prototype demo two: