Adidas teams digitally with Snoop Lion for #bahumbizzle campaign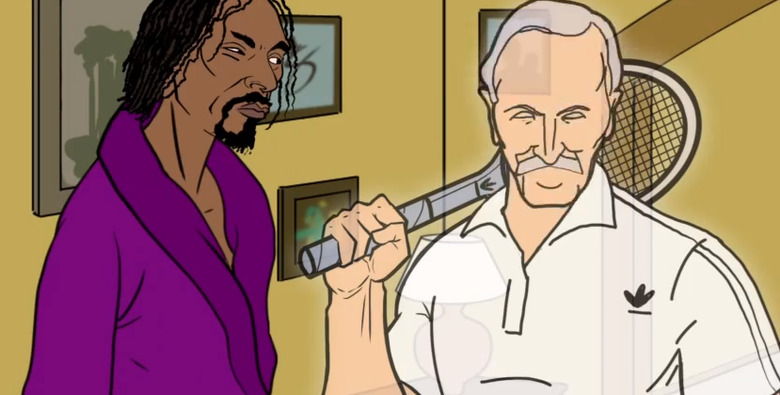 The online film you're about to witness may very well blow your mind – and not just because it's web exclusive, and made to attach directly to a Facebook app where you'll get un-Scrooge-ified. It's Snoop Lion (aka Snoop Dogg) speaking on behalf of himself, Ebeneezer Snoop, in what the folks at Adidas are calling a "pioneering" Facebook app – one that's sure to get you in the holiday spirit – that spirit where you buy up tons of sportswear and hot sneakers.
It's an animated wonderland in here with some of the "world's finest sporting and cultural icons" including David Beckham as the ghost of holiday present, Stan Smith as the ghost of holiday past, Derrick Rose as the ghost of holiday future, and Rota Ora as the ghost of holiday future as well – yes, there are two ghosts of holiday future. This holiday tale is about to get extremely cautionary on you, top to bottom.
The big deal here is the fact that you're able to send some holiday cheer to some friends via Facebook with a process that includes the folks at Adidas going through your gigantic list of contacts. They have a peek at if you've wished everyone you know a happy birthday – and if you haven't, you're given a second chance. WIth this second chance you'll be giving a postcard (digitally, of course), that includes any one of the superstars shown above.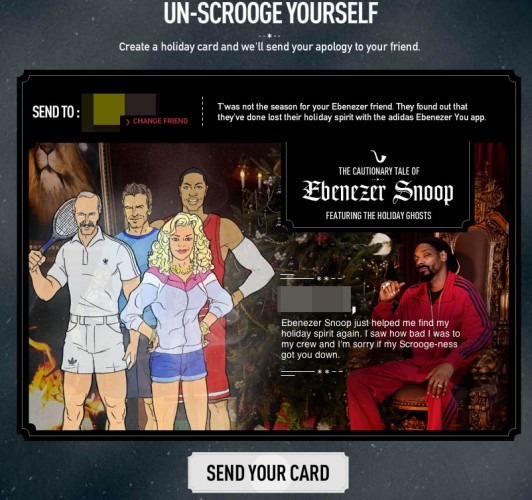 This all links in quite easily to the holiday Adidas collection of sneakers, accessories, customizable bits and pieces, and everything in-between. Whether you need a new pair of kicks or just want to get down with the holiday screen-on fireplace, listen to Uncle Snoop and let him let you in on how not to be a bother at the holidays.