Adidas Robotic Shoe Factory To Open In Atlanta Next Year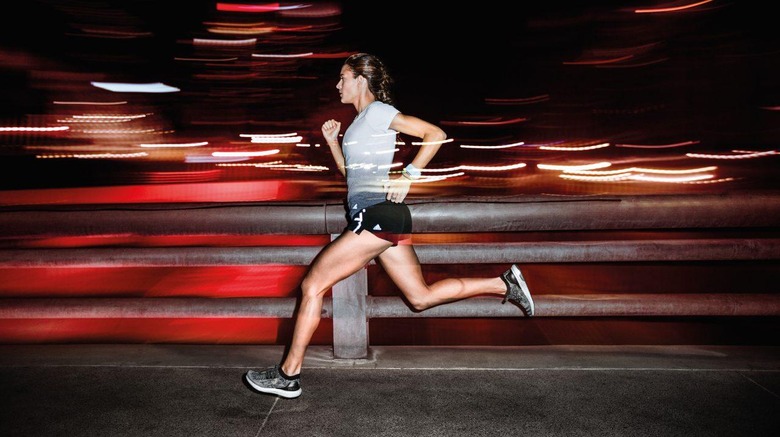 Adidas will be opening a facility in Atlanta, Georgia next year in order to bring its shoe manufacturing closer to its U.S. customers. The catch? The facility will, in part, employ robots to make its shoe production rate rapid, hence the new upcoming factory's "speedfactory" designation. The facility won't be entirely manned by robotic machinery, though, as Adidas says it will also be creating 160 jobs for local workers, and that's never a bad thing.
The new production facility will be opened in Atlanta next year, with Adidas saying the site will be home to "cutting-edge manufacturing technologies." Thanks to these technologies, Adidas says it will be able to push out high volumes of shoes with complex designs, including complex materials and colors, at a rapid rate. All the while, the Atlanta location will make it easier for Adidas to bring the shoes to US customers more rapidly than overseas facilities.
Ultimately, Adidas plans for the Atlanta facility to be a ginormous 74,000-square-feet in size, with it all being functional, up and running in the latter half of 2017. That timeframe makes the company's other goal — to produce at least 50,000 pairs of shoes at the facility next year — quite ambitious. Ultimately, though, Adidas wants to see the facility produce half a million pairs of shoes with an emphasis of running models.
The company's first "speedfactory" opened in Germany; this upcoming U.S. facility will complement that German-based one, according to Adidas. The company mentions plans to source locally in addition to producing locally, which will cut down on shipment wait times and distances, but it doesn't go into details about these plans.
SOURCE: Adidas