Adidas miCoach SMART BALL connects soccer to smartphone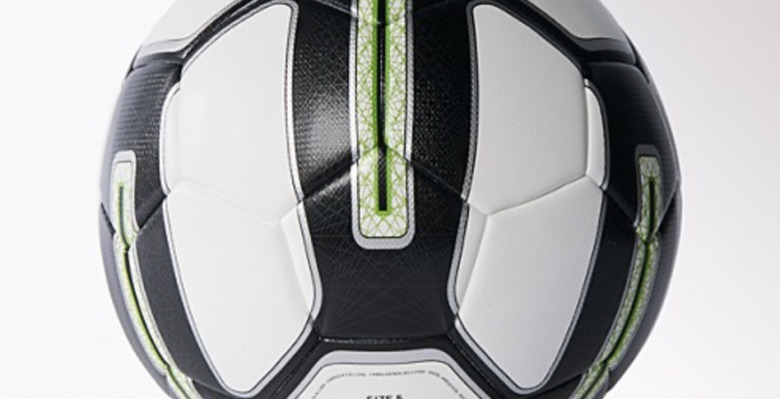 You didn't think Adidas was going to stop making smart device with a smart watch, did you? Today they've brought on the Adidas miCoach SMART BALL, made to bring an intelligent – data driven – look at dead-ball kick training. The most popular sport in the world can now merge with the digital world in a way never before available straight from the ball.
With the Adidas miCoach SMART BALL app and the SMART BALL itself, users will be able to track their kicks. Kicking penalties, free-kicks, shooting, corners, goal kicks, or long passes – all can be analyzed with this ball and this app together.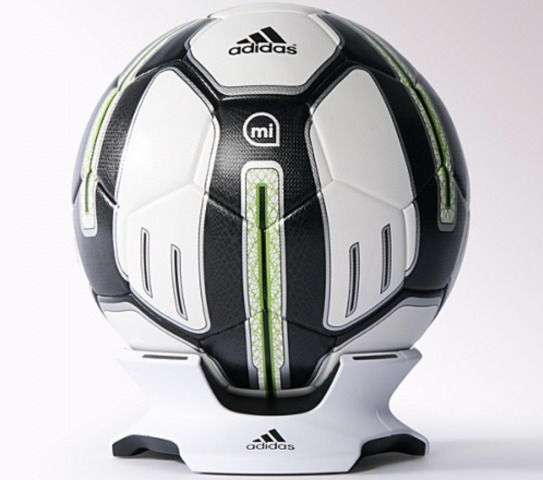 Connected with Bluetooth 4.0, the miCoach app on your iPhone or Android device – iOS at first, Android later – will bring you data on speed, strike, spin, and flight path. The app brings on kick tips, the ability to capture video, and a record book.
Data provided by the ball will be send in near real-time to your smartphone. A Record Book inside the app allows the user to keep track of their kicks while power and pro challenges push the user to excel.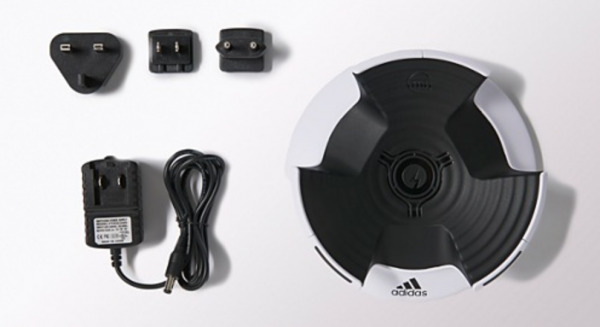 The built-in battery for this ball provides "approximately 2,000 kicks or one week of charge, while charge time is approximately an hour. The ball is charged on the charging base you see in the photos here, while an AC power plug is also included in the box.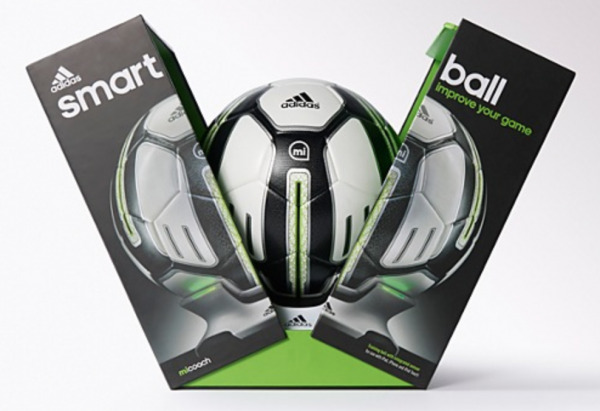 Adidas suggests that "ball feel and reaction is like a normal ball" while it measures and weighs in at a regulation Size 5. The ball requires inflation right out of the box – 32 panels of quality thermal bonded die-cut TPU outer panels make for a high-quality conglomeration of elements.
This ball will cost you a cool $299.00 and is in "Limited Supply" according to Adidas. Have a peek and see if it's worth your while!