Adidas Futurecraft M.F.G. is the first Speedfactory shoe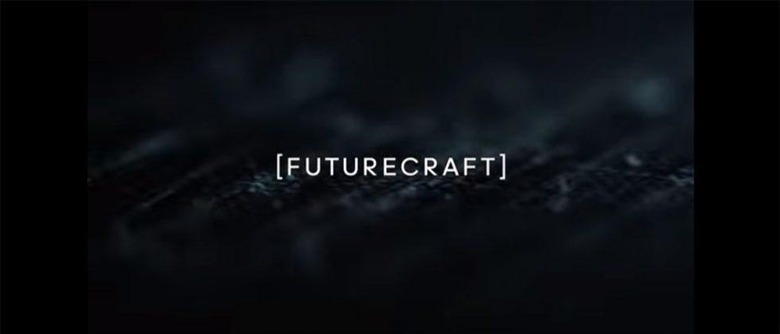 Adidas isn't exactly being forthcoming with all the details on what its new Speedfactory really is. It appears to have something to do with a faster robotic manufacturing process that is more sustainable and allows Adidas to churn out shoes that are more customizable than the norm. Exactly how they are pulling all this customization and futuristic manufacturing off, we are left to guess.
What we do know is that the very first shoe out of the Speedfactory is the Futurecraft M.F.G. in the video at the bottom of this story you can see the shoe take shape starting as nothing more than a bolt of fabric and ending up with a cool looking running shoe that a female athlete takes for a jog at the end. Adidas is a bit verbose in its description of Futurecraft saying, "FUTURECRAFT exists at the crossroads of tradition and technology. Putting soul into precision, passion into process – crafting the look, feel and function of tomorrow. Let us craft the future with you, for you."
We have no real idea what that means other than the likelihood of a customized shoe just for your feet. The Speedfactory is some sort of customization factory intended to generate custom on demand footwear from what we gather. It's unclear exactly how you order a pair of shoes from Speedfactory or how much they will cost. We talked a bit about the robotic factory Adidas plans to open in Atlanta last month.
People all around the world spend big money on shoes so Speedfactory could turn out to be very popular. Nike has a new pair of shoes called HyperAdapt 1.0 that we talked about his week that takes some of that tech seen decades ago in "Back to the Future" and turns it into a pair of shoes you can own today. The catch is that you have to make an appointment and be fitted for them specially. We also have no idea how much those Nike shoes will cost.
SOURCE: Adidas