Adidas and Parley for the Oceans unveil running shoe made from ocean trash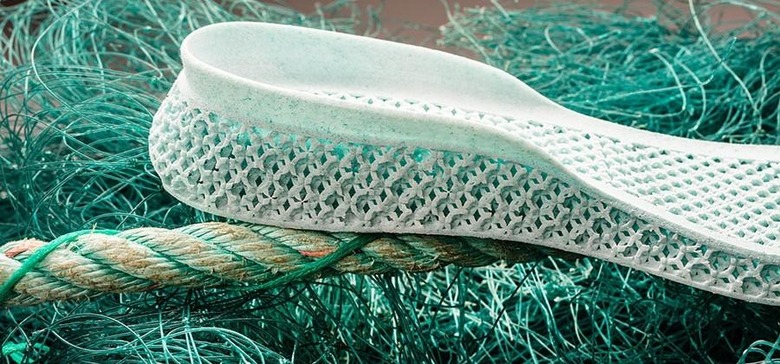 Last summer Adidas showed off a running shoe that had an upper made from trash found floating in the oceans. Adidas and Parley are back for a new running shoe with a sole and upper that is made from trash found floating in the oceans. The running shoe is made with a 3D printed ocean plastic midsole.
A close look at that midsole in the images that Adidas provides shoe that many of the little hexagon patterns in the 3D printed matrix of the show are broken. I have to wonder how long the show would hold up under use.
In this particular shoe the upper is made with ocean plastic content and the midsole is made from recycled polyester and gillnets. The shoe is called out as a concept and there is no word on when or if it will ever make it to stores for runners to purchase.
Adidas has also announced that it will phase out the use of plastic bags from all of its own retail stores. This phase out has already started and will finish by the end of Q1 2016. The company has also stopped using plastic bottles at its HQ in Germany.
SOURCE: Adidas