Adidas 3D-Printed Shoes Will Be Uniquely Personalized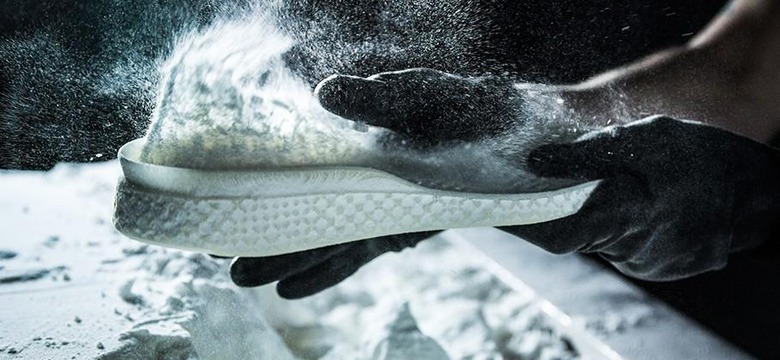 The team at Adidas have announced the program called Futurecraft 3D, a plan for 3D-printing shoes with unique specifications. "Futurecraft 3D is a prototype and a statement of intent," said Eric Liedtke, Executive Board Member of adidas AG, "We have used a one-of-its-kind combination of process and material in an entirely new way." In the future, a customer will walk in to an Adidas store, run on a treadmill, and walk out with a pair of running shoes printed with their exact physical specifications in mind.
To be clear, this Futurecraft 3D project isn't about making shoes with wings or printing your own unique shapes all along shell toes. Instead, Futurecraft 3D is all about making your running shoe experience as uniquely well-fitted to you as possible. It's about comfort, speed, shock absorption, and everything in-between.
Like a good running shoe should, this running shoe will work with your body to make the most of what you've got.
With both "data sourcing and footscan technologies", this Adidas program will creat a "flexible, fully breathable carbon copy of the athlete's own footprint, matching exact contours and pressure points."
Above you'll see a stylized super-fancy video spot made by Adidas to show this 3D printing business off. Again, this is only the first concept for the Futurecraft 3D program, not the ONLY product they'll ever be printing.
According to Adidas, "The Futurecraft initiative will announce more ground breaking design innovations in the coming six months and further support adidas' ambition to be the best sports brand in the world."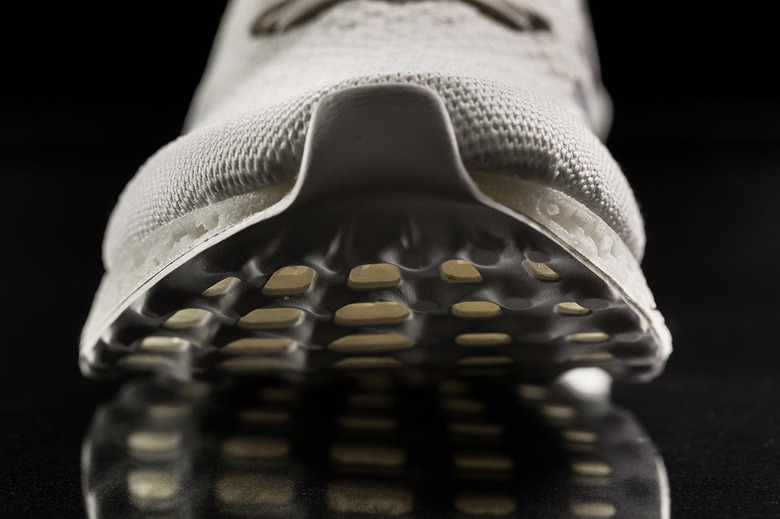 This project has Adidas collaborating with Materialise, a 3D printing pioneer you may have heard of before.