Add remote frame composition to your Digital SLR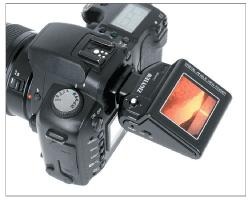 If you've coveted expensive digital SLR cameras from afar, you might be surprised to hear that in one particular aspect they traditionally lag behind your favourite point'n'shoot model.  By virtue of the complex lens shenanigans going on inside, you don't always get a live image on the LCD display; if you want to see what's going on 100% of the time then you need to use the viewfinder.  Well, Argraph say they've solved that problem, and they've done it by strapping a camera to your camera.
The Zigview range basically uses a camera-specific lens housing to latch its 1.3-megapixel CMOS sensor onto the viewfinder of your D-SLR, displaying the image in real-time on a 2-inch colour TFT display.  Various models are available, from the simple SC-V100B which just displays the image on a screen with 360-degree rotation, through to the Zigview R (SC-V100R) which adds a variety of shutter-release modes (such as remote release, motion-detecting release and interval release).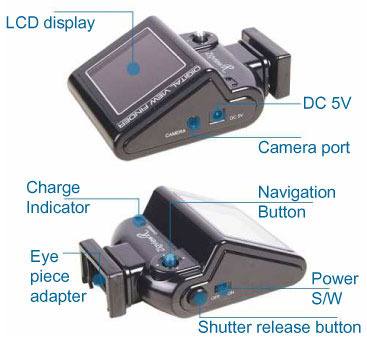 Top of the range is the Zigview S2 which has the same shutter-release modes as the R, but with a larger, 2.5-inch display that can be unclipped and held up to 40-feet away using an extension cable.  There's also a video-output socket that means you can display the camera's POV on a big-screen TV.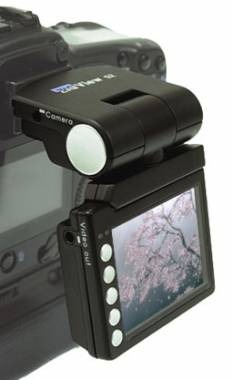 The range starts at 249.95 for the SC-V100B.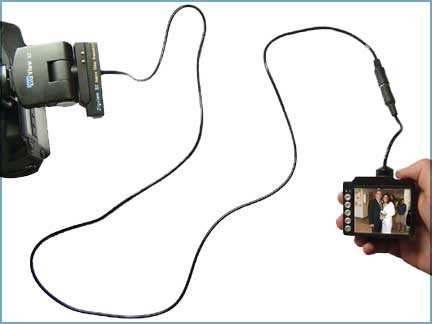 Zigview [via Pocket-lint]