AdBlock browser hits iOS, Android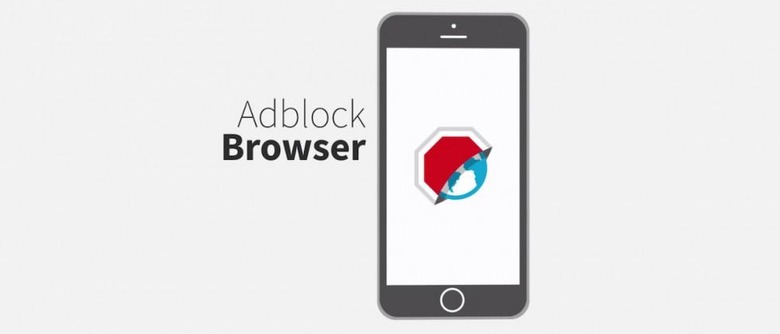 The people behind AdBlock Plus, the popular browser extension that, well, blocks ads on webpages, has finally released their AdBlock Browser for both iOS and Android. Following a limited beta test back in May, the full release brings the same experience as the desktop extension to mobile devices, including speed improvements and less tracking. As a browser, AdBlock gives users customization options when it comes to blocking ads, as well improved battery life when browsing the web.
Just like on the desktop extension, users have a choice of whitelisting preferred websites, allowing ads to appear when they visit. The other option is to block all ads, which reduces mobile data usage, along with protecting users from tracking cookies and potential malware. AdBlock says the app can also reduce battery usage by up to 20%.
The timing of release is also interesting, at least on iOS, as Apple's event this week expected to see the debut of iOS 9's new ad-blocking feature in the default Safari browser. Apple's solution will likely be much more efficient, and because it blocks content on the system level before anything is even loaded, it will probably offer faster page load speeds and more battery conservation.
Those that are interested in trying out a mobile, ad-free experience now can give AdBlock Browser a try. It's available to download for free from the iOS App Store and Google Play.
SOURCE AdBlock Plus (iOS, Android)