ADA Suite 8200 8-zone multi channel distributed amp

Custom distributed audio specialists ADA (Audio Design Associates) are promising marital bliss with their latest multi-room receiver, the Suite 8200. Supporting eight stereo sources and eight separate output zones, it's a single chassis pre-amp and class-A/B amplifier, all in a 2U rack-mount box.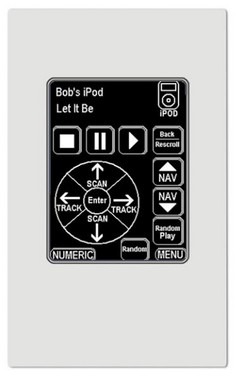 Each of the 16 channels manages 25W, and zones 1 and 2 have variable line-level subwoofer outputs too. There are also dual premium AM/FM tuners and an input for a doorbell or ADA's Phone Suite for room-to-room paging using a one, two or multi-line phone system. Two Suite 8200 units can be linked together, if you're looking to wire up more than eight rooms.
Compatible with controllers from AMX, Crestron, Lifeware, Colorado Vnet, Savant, Vantage etc. and IR remotes like the Universal, RTI and Pronto, ADA also make a touchscreen control panel of their own, the TS-8611. Suite 8200 has an MSRP of $4,999 and is available now.