Acura reboots 2016 ILX to coax starter luxe hunters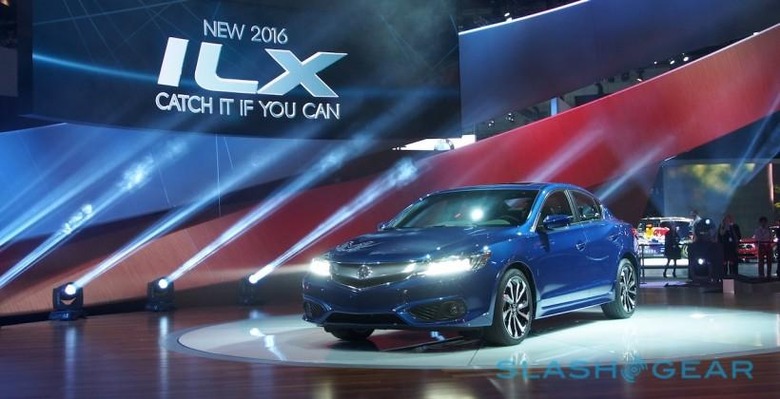 Acura has revamped its ILX luxury sports sedan, aiming to make the entry-level four-door more appealing to first-time luxe buyers wanting to be both cosseted and thrilled on the road. Shown off for the first time at the LA Auto Show today, the new car gets tighter styling, a new engine and transmission pairing, and a boost in both tech and safety features, including embracing smartphone users by allowing them to offset their navigation demands from an expensive dashboard upgrade to a downloadable app instead.
The new Acura TLX donates not only its 2.4-liter, 16-valve direct-injected DOHC i-VTEC engine but its 8-speed DCT transmission with torque converter. Together, they're good for 201 HP and 180 lb-ft of torque, 51 HP and 40 lb-ft of torque more than the outgoing 2.0-liter in the old ILX.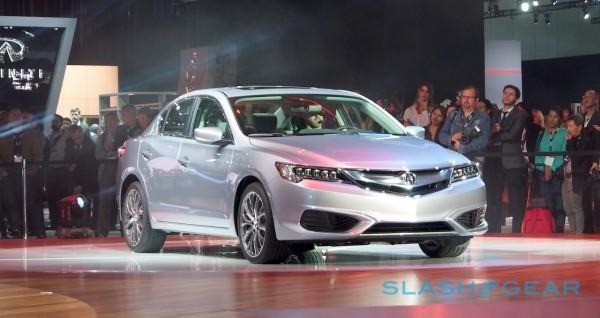 On the outside, it's TLX-mini time, with a more finessed grille that carves away a little of the traditional Acura snout and looks all the better for it. The 17-inch, 10-spoke aluminum alloy wheels are restyled, and can be swapped for 18-inch versions as part of the A-SPEC package.
That also throws in a sportier side sill, trunk spoiler, and front fog lamps. LED headlamps are standard no matter the model, something Acura is keen to point out isn't the case at other car companies.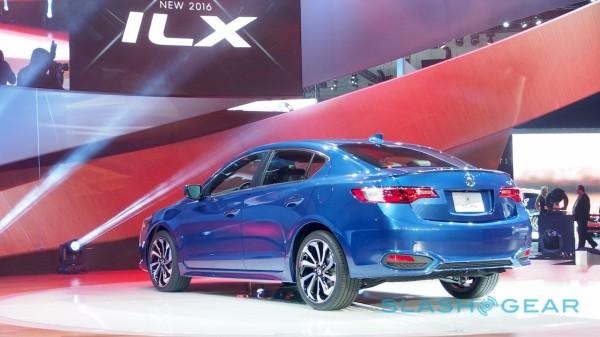 Inside, it's not quite as welcoming a place as the TLX, but it's certainly an improvement. There's some silver trim to brighten the otherwise sober black dashboard, and Premium grade or above gets an 8-inch display up top and a 7-inch touchscreen in the center stack, not to mention memory power seats for the driver, and 4-way power passenger seats.
There's no CarPlay or Android Auto, but Premium spec cars and above add in a tethered navigation system, with an AcuraLink iPhone app hooking up to the head-unit. I've had mixed experiences with other such systems, so I'll be curious to see how responsive Acura's attempt at an app/hardware partnership is.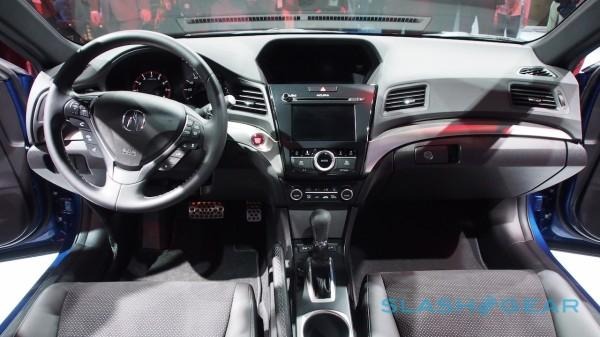 Safety features come under the AcuraWatch umbrella, with adaptive cruise control, lane keeping assist, a multi-view reversing camera, road departure mitigation, and collision mitigation braking. The system can not only spot other cars, but pedestrians stepping out into the road, too.
It's a tough segment to compete in, the luxury compact sport sedan space, with buyers looking for the most luxury and performance for their buck. Acura is yet to announce pricing, with details coming closer to the ILX's dealership debut in early 2015.