Activision and Bungie show off Destiny for PS4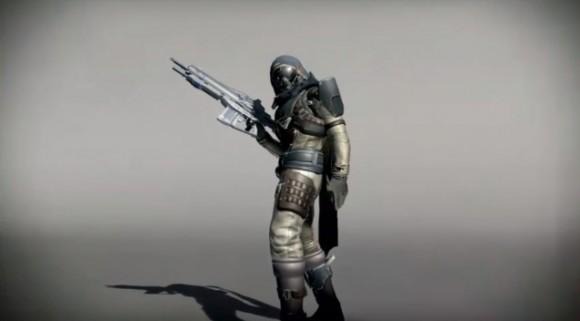 Eric Hirshberg from Activision took the stage at today's PlayStation 4 event and is talking more about Destiny, the recently-announced fantasy title from Bungie. The game has been in the works for 10 years now, and the developer finally showed off some in-game footage at tonight's event. Basically, Bungie's goal with Destiny was to take the FPS and "turn it on its head again."
We only saw a tiny bit of gameplay here at the event, but the developers say that Destiny will be fully compatible with the PS4, meaning that Destiny will let you enjoy the game and its content from multiple devices. Destiny will not only be coming to the PS4, but also the PS3, and there'll be "exclusive, playable" content for just the PlayStation versions.
Bungie is calling the new game the world's first shared-world shooter because gamers will be able to access the game and the content through the cloud via the PS4, something that will be both intriguing, as well as interesting to see in action. Overall, though, the developers didn't reveal much about the new game, but we've already heard plenty within the past couple of weeks anyway.
It's said that Destiny will arrive on the PS4 and the next-generation Xbox sometime in 2014, and since it will also be arriving on the PS3, it may also show up for the Xbox 360 as well, but that has yet to be confirmed. Since Bungie's Halo series was so successful, Destiny may certainly have the same fate.