Acer's Predator X34 gaming monitor is coming to the US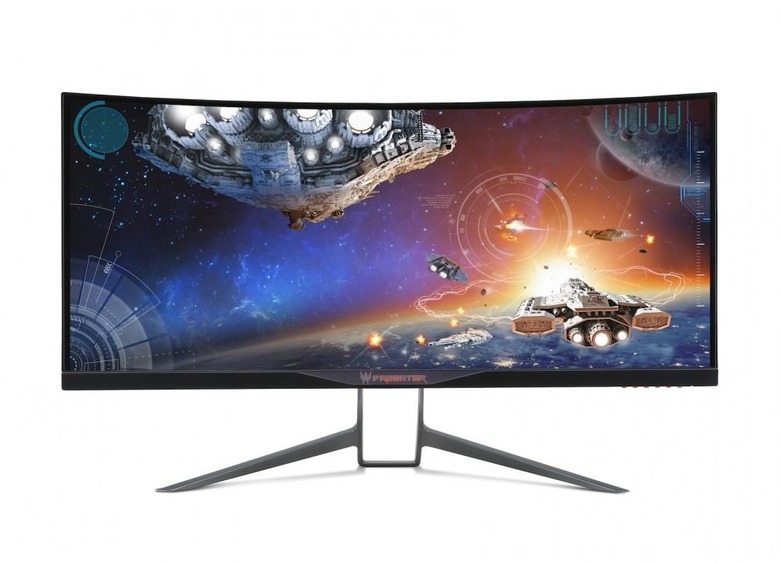 Acer's impressively-curved Predator X34 gaming monitor is coming to the US, offering 34-inches of QHD resolution along with NVIDIA's graphics boost. The curved display – the first, Acer points out, to use NVIDIA G-SYNC – has a native 60Hz refresh rate but, unusually, can be overclocked to 100Hz if your system and graphics card support it.
Meanwhile there's a 4ms response time, and 14W of built-in amplification with DTS Sound for the stereo speakers tucked under the front edge of the display.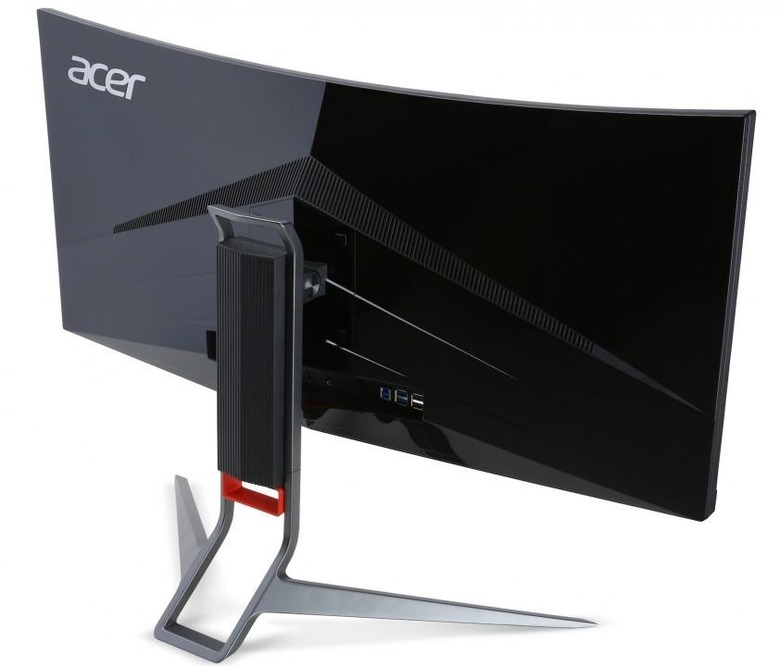 In addition to curving its 21:9 aspect panel around you, the Predator X34 comes on a tilt/height adjustable stand. That can be tweaked for height across a 5-inch range, and tilted from -5 to +35 degrees.
Alternatively, there's a VESA option for wall-mounting.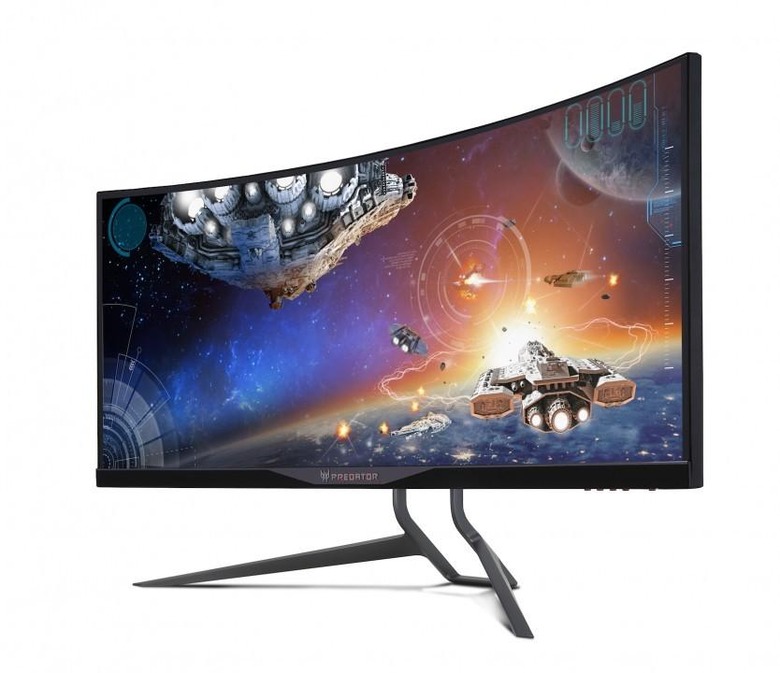 Still, it's really all about the 3440 x 1440 resolution and 300 cd/m2 brightness, though Acer also throws in a four-port USB 3.0 hub alongside the HDMI and DisplayPort 1.2 inputs.
Gamers will probably want to make sure they have a G-SYNC-compatible graphics card before they cough up the $1,299.99 Acer is asking, mind.